[ad_1]

Russia lost 440 soldiers, 14 tanks and 22 armored fighting vehicles (AFV) in a single day over the weekend, according to data provided by the Ukrainian military.
A total of 62,500 Russian military personnel were lost to combat between the start of Russia's invasion of Ukraine on Feb. 24 and Sunday, the General Staff of the Armed Forces of Ukraine said in its most recent casualty report.
In addition, Russia also lost 2,486 tanks and 5,133 AFVs, among other pieces of military equipment, within the same time period.
The Ukraine army's previous report released Saturday said Russia had lost 62,060 personnel, 2,472 tanks and 5,111 AFVs at the time.
Russia's last official death toll from the invasion of Ukraine, which was provided by Russian Defense Minister Sergei Shoigu on Sept. 21, claimed that its armed forces have suffered 5,937 fatalities among its soldiers.
However, independent Russian media outlet Mediazona reported it has been able to confirm via open sources at least 6,756 Russian military deaths in the conflict as of Sept. 25.
"This number does not reflect the real level of losses, we only see public reports of deaths," the outlet said.
U.S. Under Secretary of Defense for Policy Colin Kahl estimated in August that Russia may have already lost up to 80,000 men.
In contrast, about 10,000 Ukrainian soldiers have been killed as of early June, Oleksiy Arestovych, an adviser to Ukrainian President Volodymyr Zelensky, revealed that month.
Russian President Vladimir Putin announced troop mobilization in late September, the first such initiative in Russia since World War II.
The mobilization sought to call in up to 300,000 reservists, Shoigu claimed at the time. But Russian authorities may end up conscripting up to 1.2 million people, Meduza previously reported, citing an unnamed source close to one of Russia's federal ministries.
More than 200,000 people have already been drafted into Russia's army since Putin made his announcement, Shoigu revealed Tuesday.
Even with its efforts to bolster troop numbers, Russia is unlikely to gain significant military power this year just from mobilizing, according to the Institute for the Study of War (ISW).
"Putin will have to fix basic flaws in the Russian military personnel and equipment systems if mobilization is to have any significant impact even in the longer term," the U.S.-based think tank said on its website.
"His actions thus far suggest that he is far more concerned with rushing bodies to the battlefield than with addressing these fundamental flaws," the ISW claimed.
Russian forces left behind heavy weapons and supply depots in a disorganized retreat as Ukraine made its recent advances into occupied territory.
As a result of Ukrainian gains, Russia has become Ukraine's largest supplier of heavy weapons, according to open-source intelligence analysts.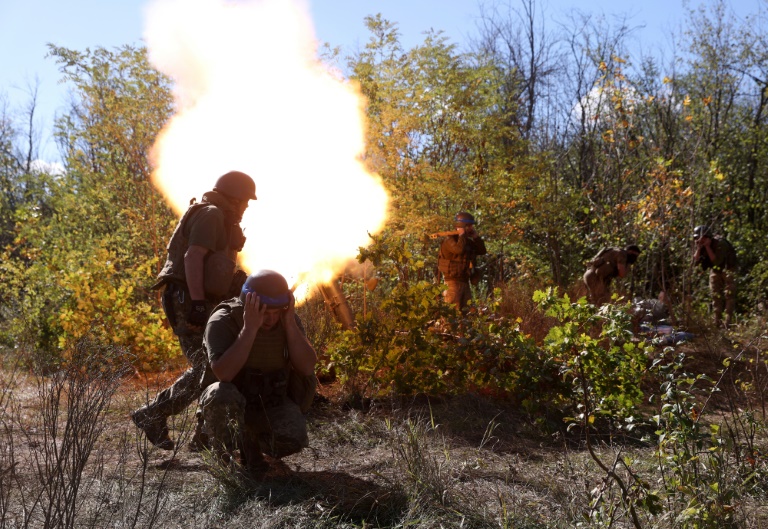 Related Articles


[ad_2]

Source link