[ad_1]

Russia suffered 920 military casualties in Ukraine over the weekend, data provided by the Ukrainian military showed.
Around 111,170 Russian military personnel have been killed since the invasion of Ukraine began in late February last year, the General Staff of the Armed Forces of Ukraine claimed in its most recent casualty report released Sunday.
In a report from Friday, the Ukrainian military claimed that Russian combat losses numbered 110,250.
Russian losses in the war also included 3,069 tanks, 6,130 armored fighting vehicles and 2,065 artillery systems, among other pieces of military equipment, according to the updated data provided by the Ukrainian military.
Russia carried out a missile attack on Kramatorsk, a city in Ukraine's partially occupied Donetsk province, in retaliation for a Ukrainian New Year strike that supposedly killed at least 89 Russian servicemen.
While Russia's Ministry of Defense claimed the act of revenge resulted in the destruction of more than 600 Ukrainian servicemen, a Reuters team found that the two dormitories that were targeted appeared to have neither been directly hit nor seriously damaged.
There were also allegedly no obvious signs that soldiers had been living in the buildings, nor were there signs of bodies or traces of blood.
Kramatorsk Mayor Oleksandr Honcharenko did confirm that two school buildings and eight apartment houses had been hit, but photos he posted showed no indication that it had been an attack on the scale claimed by the Russians, the Associated Press reported.
"The world saw again these days that Russia lies even when it draws attention to the situation at the front with its own statements," Ukrainian President Volodymyr Zelensky said in a video address.
Russia's claim of mass casualties was the Russian Defense Ministry's attempt to show it had responded forcefully to Ukraine's New Year strike, which caused an outcry in Russia, Serhiy Cherevatyi, a spokesperson for the eastern region of the Ukrainian Armed Forces, said.
"This is an information operation of the Russian defense ministry," Cherevatyi told Ukrainian broadcaster Suspilne News.
Russia's attack comes after it announced a 36-hour ceasefire for Orthodox Christmas that Ukrainian officials claimed was not followed.
The Russian military is under domestic pressure for battlefield successes as the invasion of Ukraine nears its one-year mark, per Reuters.
There have reportedly been growing concerns that Belarus, a close ally of Russia, could attack neighboring Ukraine from the north following joint Russian and Belarusian military drills as well as a fresh transfer of Russian troops to the country.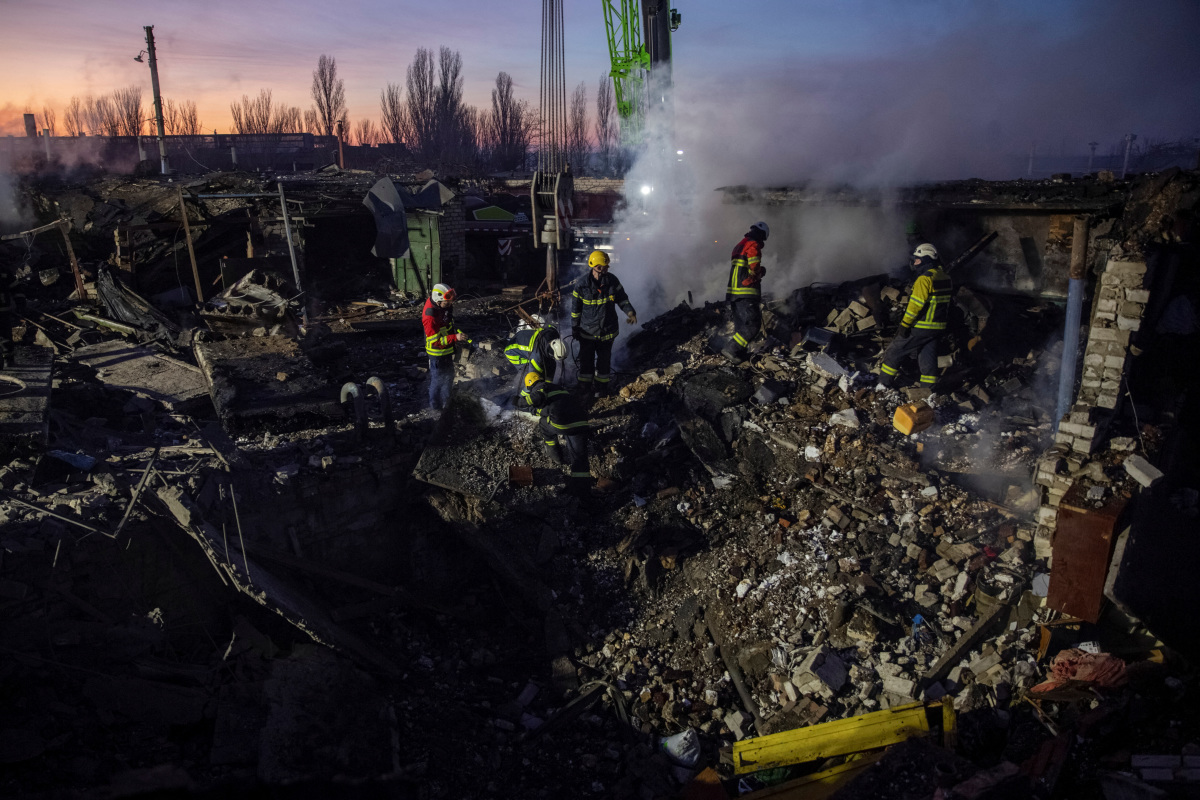 Related Articles


[ad_2]

Source link