[ad_1]

The Ukrainian army killed or wounded at least 200 Russian soldiers over the Christmas weekend as the war stretches into its eleventh month.
On Dec. 24, Ukrainian forces struck an area of concentration near the Polovynkyno Starobilsk district of the temporarily occupied Luhansk oblast. At least 150 Russian soldiers were killed or wounded during the attack.
On Dec. 25, the Russians lost about 50 soldiers and five units of military equipment after Ukrainian troops attacked their position in the temporarily occupied Kherson Oblast. The attack also wounded up to 100 Russian troops, as per a report posted on the Facebook page of the General Staff of the Armed Forces of Ukraine (UAF).
Russia launched its full-scale invasion of Ukraine in February. Since then, the Russian army has lost a total of 102,600 military personnel, including 550 who were killed Monday, according to estimates from the Ministry of Defense of Ukraine.
In addition to its losses among personnel, the Russian army has also lost 3,016 tanks, 6,017 combat armored machines, 1,996 artillery systems, 1,707 UAVs and 4,647 vehicles and fuel tanks in the war.
Recent reports on Russia's losses come after President Vladimir Putin on Sunday announced that the Kremlin is ready to negotiate with all parties involved in the war in Ukraine but said Kyiv and its western allies are refusing to talk.
"We are ready to negotiate with everyone involved about acceptable solutions, but that is up to them – we are not the ones refusing to negotiate, they are," Putin told reporters, as quoted by The Guardian.
Ukrainian President Volodymyr Zelensky previously laid out 10 conditions that he said must be met for peace to be achieved. The 10-point peace plan included total Russian withdrawal from Ukrainian territory, including the Crimean Peninsula that Moscow annexed in a referendum in 2014.
"Russia must withdraw all its troops and armed formations from the territory of Ukraine. Ukraine's control over all sections of our state border with Russia must be restored. This will result in a real and complete cessation of hostilities," Zelensky said in a speech to the G20.
Apart from the withdrawal of troops, Zelensky also included the release of all Ukrainian civilians, including 11,000 children, that the Russian army forcibly deported to occupied regions.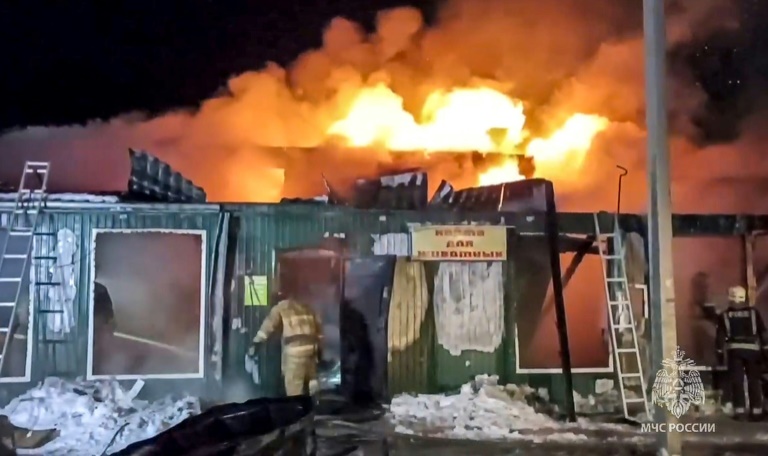 Related Articles


[ad_2]

Source link