[ad_1]

The Ukrainian military quoted comedian Dave Chappelle as it announced Russia's total casualties in the ongoing invasion of Ukraine.
Russia suffered 81,370 combat losses among its personnel between the start of the conflict in late February and Monday, Ukraine's Ministry of Defense (MOD) wrote in a post, citing data provided by the General Staff of the Armed Forces of Ukraine.
Losses within the same period also included 2,848 tanks, 5,748 armored fighting vehicles, 278 aircraft and 261 helicopters, among other pieces of military equipment.
"The Ukrainians are way better fighters than we thought they'd been. I mean, these guys. They killed 10,000 Russians the first week of the war… This was before we were sending them weapons," the MOD quoted Chappelle as saying in its post.
The comments were part of Chappelle's 15-minute opening monologue on the most recent episode of "Saturday Night Live," which touched on the war in Ukraine.
While the U.S. was already providing military aid to Ukraine prior to Russia's invasion, the scope of that support grew following the unprovoked attack.
The U.S. has since provided Ukraine with artillery pieces such as the M142 High Mobility Artillery Rocket System (HIMARS), munitions, drones and anti-tank systems, among others.
Ukraine's military, which adopted the equipment and doctrine of the Soviet Union, was shrunk and systematically robbed of resources until it almost vanished as a fighting force, Foreign Policy reported.
It had some 130,000 soldiers in uniform and around 800 tanks by 2014, the year Russia annexed the Crimean Peninsula. These were much smaller numbers compared to the 800,000 personnel and thousands of tanks that were on the books in 1991.
Ukraine implemented reforms following Russia's illegal occupation, but the Russian war machine still dwarfs Ukraine's, according to retired U.S. Army Col. Liam Collins, who served as a senior defense adviser to Ukraine between 2016 and 2018.
Despite the difference in power, Ukrainian forces have been able to defend their country from the initial offensives in Russia's invasion. Ukraine also launched successful counterattacks, liberating Russian-occupied areas and pushing back Russia's forces.
"Based on my time there, the Ukrainians are proud, patriotic and prepared to do whatever is necessary to defend their nation," Collins said in March.
Chappelle seemingly praised Ukrainians Sunday as they were "killing Russians with things you can find around the house."
"That whole country, Ukraine, is littered with traps like 'Home Alone.' How was Russia losing to Ukraine? That would be like America losing a war to Colorado," Chappelle said in his monologue.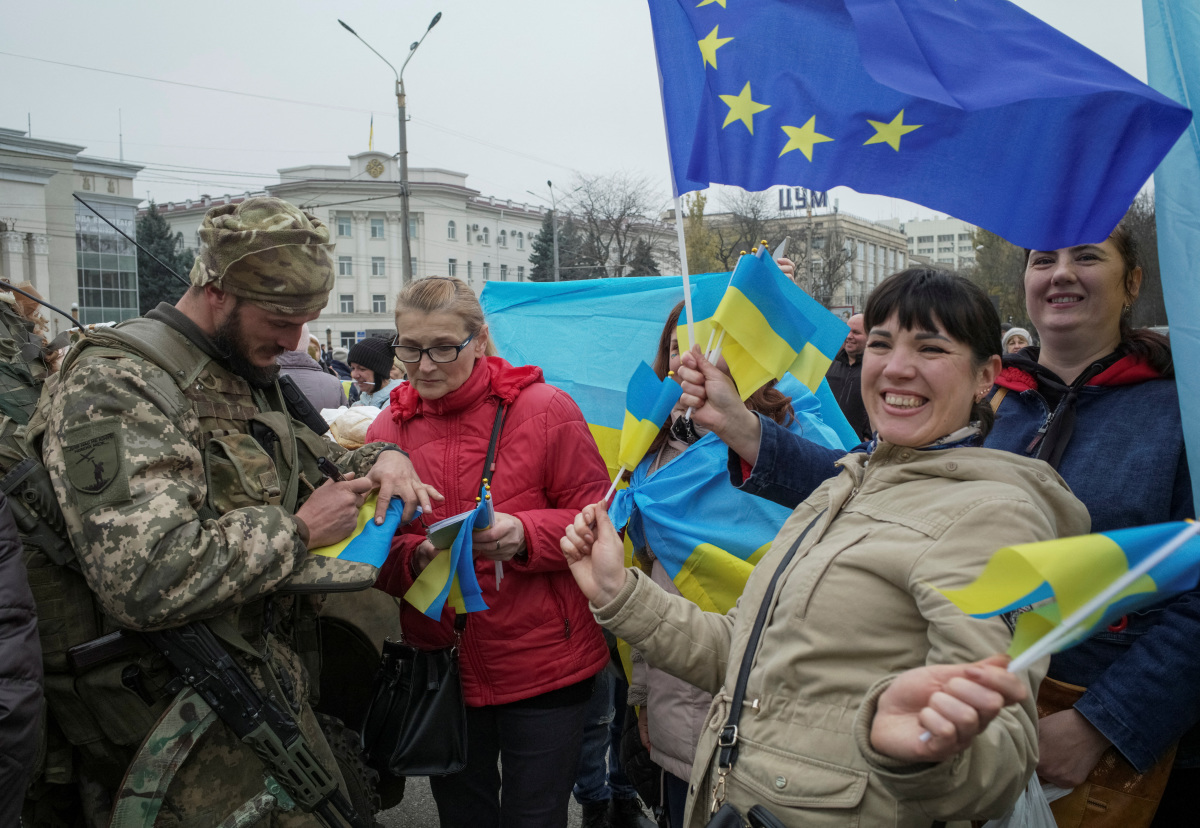 Related Articles


[ad_2]

Source link