[ad_1]

An attack on a Russian-occupied site in Ukraine's eastern Luhansk province left more than a dozen Russian military personnel dead and injured many more, the Ukrainian military said.
About 16 Russian soldiers died following a high-precision strike on the city of Shchastia, the National Resistance Center of Ukraine (NRC) said in a statement released Sunday.
"On Dec. 14, the occupiers entered the premises of one of the vocational schools in the city… and on Dec. 16, they were gone," the center, which is under the Special Operations Forces of the Armed Forces of Ukraine, wrote.
In addition to killing 16 Russian military personnel, the strike also destroyed 12 units of military equipment and left 40 Russian soldiers "hospitalized with injuries of varying severity," according to the NRC's statement.
The site that was attacked was the headquarters of the Russian forces in Shchastia, Pravda reported.
Ukraine's strike was reportedly made possible thanks to the coordination between Ukraine's Armed Forces and the underground resistance movement.
"[E]very resident of the temporarily occupied territories can move closer to the moment of liberation of their settlement," the NRC said as it urged people to report enemy locations anonymously through its website.
Serhiy Haidai, Luhansk's exiled Ukrainian governor, said in a television interview last week that a Ukrainian attack on a hotel in Luhansk left several members of the Wagner Group dead, according to Reuters.
The Wagner Group is a paramilitary organization that was once described by a Ukrainian official as the private army of Russian President Vladimir Putin.
Russia has lost a total of 98,800 military personnel since it started its invasion of Ukraine on Feb. 24, the General Staff of the Armed Forces of Ukraine said in its most recent casualty report released Monday.
Losses also included 2,988 tanks, 5,969 armored fighting vehicles, 1,953 artillery systems and 281 aircraft, among other pieces of military equipment.
Russia claimed it was able to successfully mobilize more than 300,000 reservists amid reports of its losses.
However, the Russian military used these newly drafted soldiers as "cannon fodder" to either slow down Ukraine's assaults or cripple Ukrainian defensive positions, according to the Warsaw Institute.
Russia could have 120,000 casualties by the time spring arrives in the coming months, the Poland-based think tank suggested.
Despite its reported losses, Russia continues to go on the offensive in the Donbas, the region that includes Luhansk and Donetsk, another partially occupied Ukrainian province.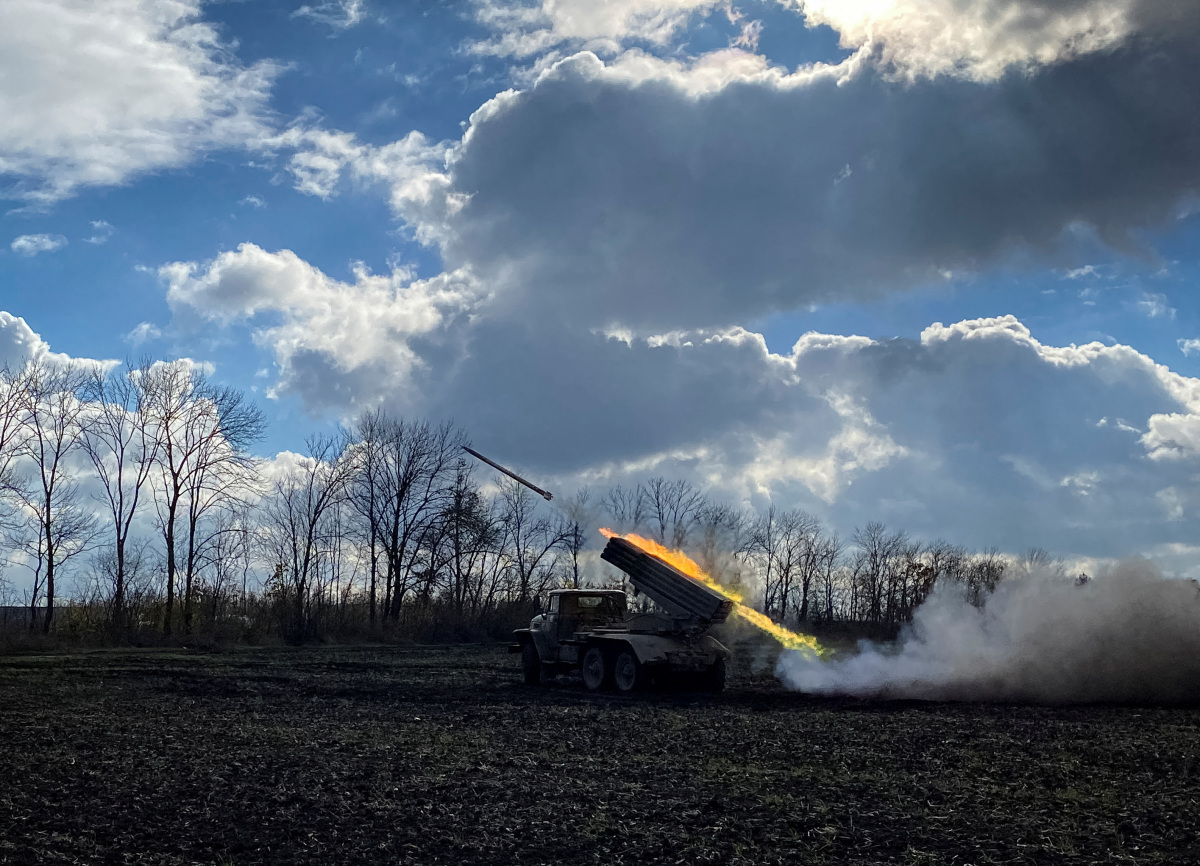 Related Articles


[ad_2]

Source link