[ad_1]

Ukraine's military has shared photos showing Ukrainian soldiers celebrating Christmas on the frontline.
"Christ has been born! Ukrainian soldiers are celebrating," Ukraine's Ministry of Defense (MOD) said in a Sunday post, according to a machine translation.
Images included in the Facebook post showed groups of Ukrainian soldiers gathered for meals.
The MOD also shared some of the photos on Twitter in a post that was captioned: "Christmas Eve on the front line."
"Merry Christmas to our soldiers in dugouts and trenches, in barracks and command post! Merry Christmas to their families in Ukraine and abroad! Merry Christmas to volunteers! Merry Christmas to everyone who believes in victory of light over darkness! Victory will be ours," the ministry wrote in another tweet.
One of the images the MOD shared in its posts showed a group of Ukrainian soldiers dining inside a dark room that was lit by candles.
Russia has continued to carry out strikes against civilian and energy infrastructure in Ukraine, leaving millions without heat, electricity and water.
Ukrenergo, Ukraine's national electric grid operator, said a day before Christmas that there was a "significant shortage of electricity" at the time.
Under the Rome Statute of the International Criminal Court, attacks on non-military targets are considered war crimes.
Russia has attempted to justify its strikes across Ukraine, with Russian President Vladimir Putin claiming they were acts of revenge.
However, Russia's strikes appeared to be primarily designed "to instill terror among the population," according to Human Rights Watch.
"By repeatedly targeting critical energy infrastructure knowing this will deprive civilians of access to water, heat, and health services, Russia appears to be seeking unlawfully to create terror among civilians and make life unsustainable for them," Yulia Gorbunova, a senior Ukraine researcher at the organization, was quoted as saying in a statement.
"With the coldest winter temperatures yet to come, conditions will become more life-threatening while Russia seems intent on making life untenable for as many Ukrainian civilians as possible," Gorbunova claimed.
Average winter temperatures in Ukraine reportedly hover around negative 3 degrees Celsius (26.6 degrees Fahrenheit) and they can fall all the way to negative 20 degrees Celsius (negative 4 degrees Fahrenheit).
Ukrenergo plans to spend more than 400 million euros ($425 million) to purchase equipment necessary for the restoration and reconstruction of Ukraine's energy infrastructure, the company said earlier this month.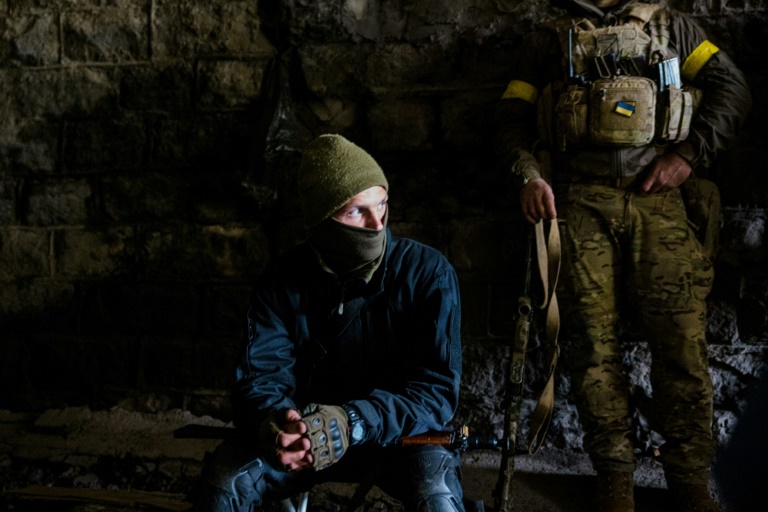 Related Articles


[ad_2]

Source link