[ad_1]

The Armed Forces of Ukraine on Thursday successfully shot down more than a dozen Shahed drones and missiles launched by the Russian army, according to an intelligence report.
The Russian army launched the Iranian-made Shahed-136/131 drones on Thursday evening from the eastern coast of the Sea of Azov. All of the drones were shot down by Ukraine's anti-aircraft missile units, fighter aircraft and mobile groups of the Ukrainian Air Force, per a report from the Air Force Command of UA Armed Forces.
In addition to the drones, the Russian army also launched 59 missiles. Ukrainian forces successfully destroyed 47, according to an intelligence report from the General Staff of the Armed Forces of Ukraine.
Initial reports from Ukraine's State Emergency Service said 11 civilians were killed by the Russian missile strikes, with another 11 people wounded and 35 buildings damaged. A 12th civilian was killed later in the day after a Russian rocket hit a village council building in Kochubeivka in Kherson Oblast, a military official reported on Telegram.
The missile strikes forced Ukraine to re-introduce an emergency power outage in Kyiv and other regions after the Russian army targeted critical energy facilities, according to CNN, citing Energy Minister Herman Halushcheko.
The recent wave of Russian missile attacks has also led Ukrainian President Volodymyr Zelensky to ask the West for more weapons and economic sanctions to stop Russia's aggression.
"This evil, this Russian aggression can and should be stopped only with adequate weapons. The terrorist state will not understand anything else. Weapons on the battlefield. Weapons that protect our skies," he said in his daily address. "New sanctions against Russia, i.e. political and economic weapons. And legal weapons – we need to work even harder to establish a tribunal for the crime of Russian aggression against Ukraine and to compensate for all the damage caused by this war at the expense of Russian assets."
Between Feb. 24, 2022, and Jan. 22, 2023, the Russian army has killed a total of 7,068 Ukrainian civilians, including 438 children. At least 11,415 civilians have also been wounded or injured by Russian shelling and air strikes, according to estimates from the Office of the UN High Commissioner for Human Rights (OHCHR).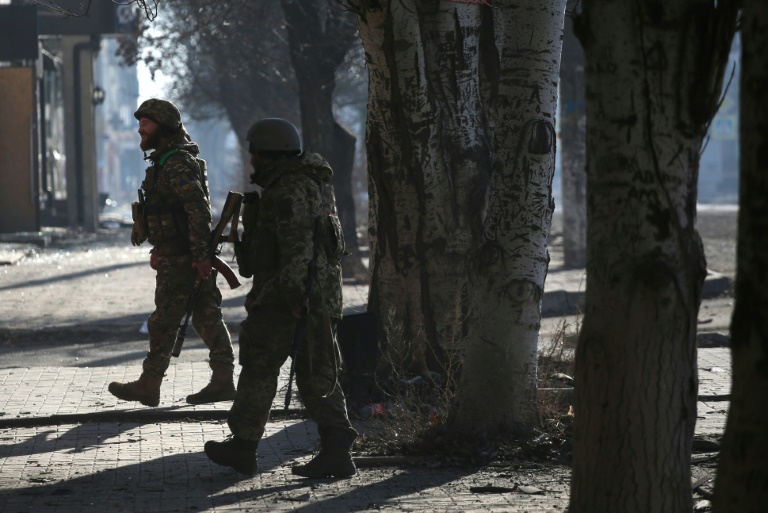 Related Articles


[ad_2]

Source link