[ad_1]

The Ukrainian army destroyed a Russian ammunition warehouse and more than a dozen pieces of war equipment as Kyiv continues to gain ground amid its counteroffensive operations, authorities said.
Ukrainian soldiers destroyed the ammunition warehouse located in the area of Tavriyske settlement in the Kherson region Saturday. The Ukrainians also successfully targeted and destroyed seven Russian tanks and up to 10 vehicles in the Chernivka area in the Zaporizhzhia region, according to a report by the General Staff of the Armed Forces of Ukraine (UAF).
In addition to Saturday's gains, the Ukrainian army Sunday successfully hit five Russian command posts, three warehouses holding the Russian army's ammunition and fuel, and 14 areas where the Russian troops, weapons and military equipment were located.
The Armed Forces of Ukraine also repelled the Russian military's attempts to advance in a number of settlements, including Zaytseve, Bakhmutske, Bakhmut, Odradivka, Pervomaiske, Spirne and Vyimka.
The UAF General Staff did not specify how many Russian soldiers were killed over the weekend. However, Russia's military death toll is now estimated to be at 60,110, as per the Ministry of Defense of Ukraine.
The UAF General Staff's report comes as Ukraine continues to make gains during its counteroffensive operations. On Saturday, Russia announced it was pulling its troops out of the eastern city of Lyman "to more advantageous lines."
"Due to the risk to be encircled, the allied forces were withdrawn from Krasny Liman to more advantageous frontiers," Russia's Defense Ministry said in a Telegram post.
Ukraine President Volodymyr Zelensky officially declared Lyman completely "cleared of the Russian occupiers" Sunday.
Lyman had served as an important link for both ground communication and logistics between the Russian troops deployed in Kharkiv and Donetsk.
Ukraine's retaking of the city of Lyman could heighten the stakes of Russian President Vladimir Putin's repeated threats in recent days, suggesting that he is prepared to use even nuclear weapons to defend territories he considers part of Russia, including the annexed Ukrainian regions of Luhansk and Donetsk in the east, and Kherson and Zaporizhzhia in the south. The territories were illegally annexed Friday in local "referendums," some of which were held at gunpoint, according to the Human Rights Watch.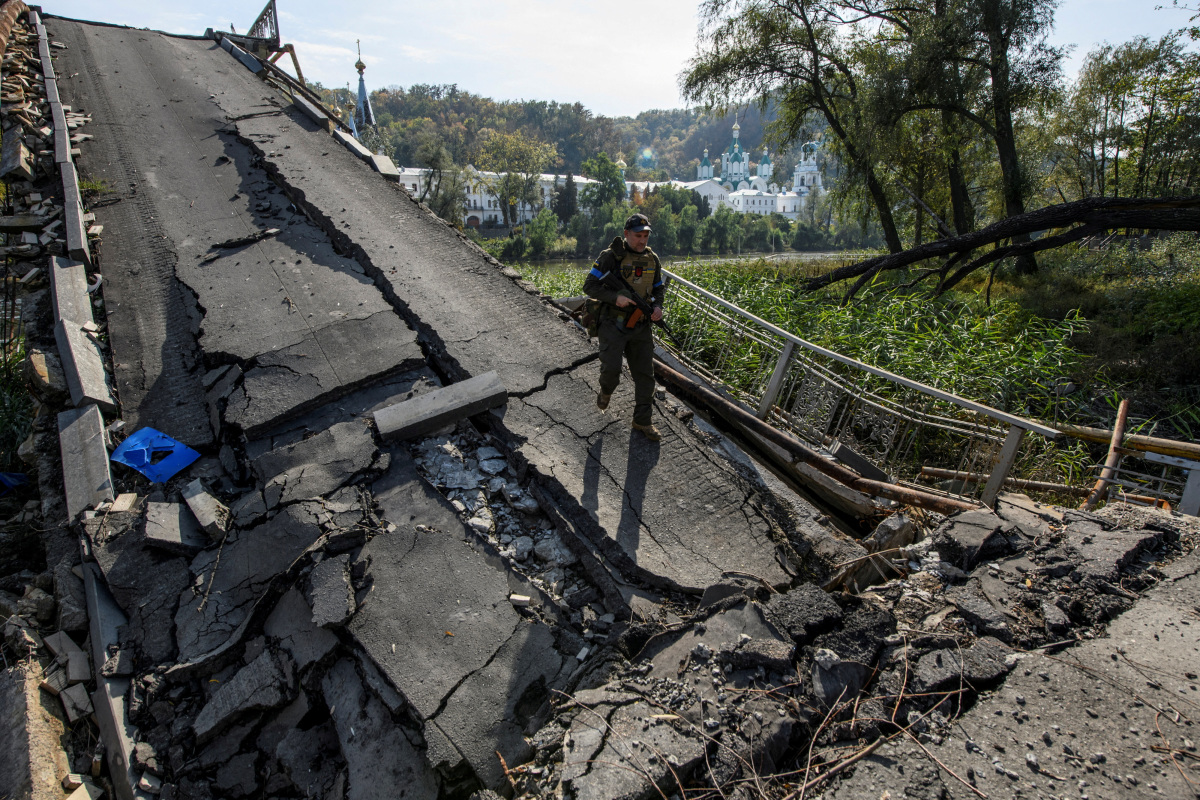 Related Articles


[ad_2]

Source link