[ad_1]

Russia suffered 1,160 casualties in Ukraine over the weekend, data provided by the Ukrainian military showed.
A total of 87,310 Russian military personnel have been eliminated since Russia invaded its western neighbor in late February, the General Staff of the Armed Forces of Ukraine said in its most recent casualty report released Sunday.
The military staff's casualty report from Friday claimed Russia had lost 86,150 soldiers up to that point.
Most of Russia's most recent losses were sustained in the directions of Avdiivka, Bakhmut and Lyman, cities located in Ukraine's partially occupied Donetsk region.
Russia's government last provided an official death toll from the war in September, when the country's Ministry of Defense said that 5,937 Russian soldiers had died at that point.
Gen. Mark Milley, the most senior military officer in the U.S. Armed Forces, claimed earlier this month that "well over" 100,000 Russian soldiers have been killed or wounded in the conflict.
Ukraine has "probably" suffered a similar number of losses, according to the American commander.
Russian infantry and airborne forces sustained the highest number of casualties in the invasion of Ukraine, an investigation conducted by the BBC's Russian service and independent Russian news outlet Mediazona found.
Soldiers of the Russian Airborne Forces, or the VDV, were deployed extensively during the initial stages of the war, securing key locations such as airports and assaulting Ukrainian cities.
However, Russia has since lost 90% of its best paratroopers, according to journalist Christo Grozev, who is part of the Netherlands-based fact-checking and open-source intelligence group Bellingcat.
It could take years before Russia can reconstitute its depleted VDV units, the British Ministry of Defense (MoD) said.
Russia has likely sent its severely weakened VDV units to Donetsk and another partially occupied Ukrainian region, Luhansk, according to the U.K. ministry.
"Some VDV units have likely been reinforced with mobilized reservists. Although these poorly trained personnel will dilute VDV's supposedly elite capability, Russia will likely still allocate these units to sectors deemed especially important," the British MoD said in a recent statement.
Amid reports of his country's losses in the conflict, Russian President Vladimir Putin compared their military casualties with annual deaths in Russia caused by road accidents and alcohol.
"In our country, about 30,000 people die in road accidents (per year). About the same number die from alcohol. We are all mortal, and someday all of us will leave this world. It is inevitable," Putin said during a meeting with the mothers of Russian soldiers, the Kyiv Independent reported.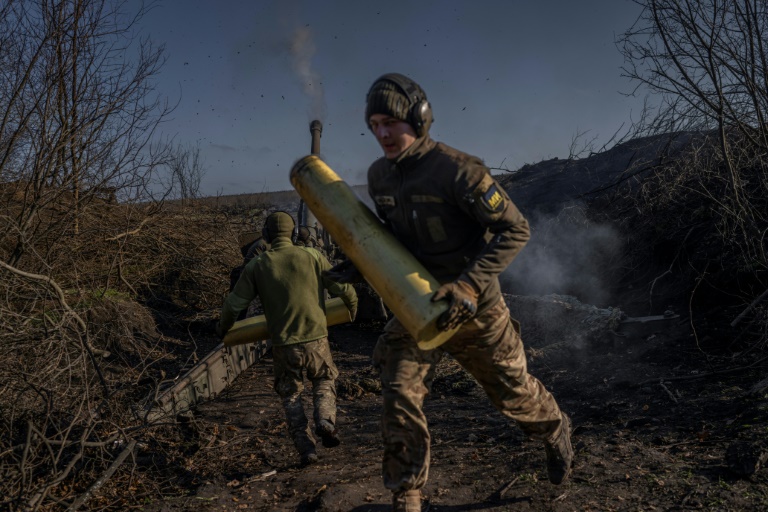 Related Articles


[ad_2]

Source link