[ad_1]

Russia lost 400 military personnel, 18 armored personnel carriers (APC), 14 artillery systems, five tanks and two helicopters in one day, according to data provided by the Ukrainian military.
Combat losses among Russian personnel between the start of the invasion of Ukraine on Feb. 24 and Sunday numbered 67,470, the General Staff of the Armed Forces of Ukraine said in its most recent casualty report.
Russian losses also included 2,584 tanks, 5,284 APCs, 1,667 artillery systems and 245 helicopters, among other pieces of military equipment, within the same period.
The Ukrainian military previously said in a report released Saturday that Russia had lost 67,070 personnel, 2,579 tanks, 5,266 APCs, 1,653 artillery systems and 243 helicopters at the time.
Russia's last official death toll from the invasion of Ukraine, which was provided by Russian Defense Minister Sergei Shoigu on Sept. 21, stated that its armed forces have suffered 5,937 fatalities among its soldiers.
Independent Russian media outlet Mediazona reported that it has been able to confirm via open sources at least 7,822 Russian military deaths in the war as of Friday.
"This number does not reflect the real level of losses. We only see public reports of deaths," the outlet said.
U.S. Under Secretary of Defense for Policy Colin Kahl estimated in August that Russia may have already suffered between 70,000 to 80,000 casualties in the ongoing conflict.
Such losses were "pretty remarkable considering the Russians have achieved none of [Russian President] Vladimir Putin's objectives at the beginning of the war," Kahl told reporters at the time.
The official also said that Ukraine has suffered significant manpower losses on the battlefield, but he gave no figures.
About 10,000 Ukrainian soldiers have been killed as of early June, Oleksiy Arestovych, an advisor to Ukrainian President Volodymyr Zelensky, revealed that month.
"Both sides are taking casualties. The war is the most intense conventional conflict in Europe since the Second World War. But the Ukrainians have a lot of advantages, not the least of which is their will to fight," Kahl told reporters.
Russia announced troop mobilization in late September, which sought to call in up to 300,000 reservists, according to the country's defense minister.
Around 222,000 people have already been mobilized since then, Putin revealed on Oct. 14.
The Russian head of state claimed that "nothing further is being planned… within the foreseeable future" as his defense ministry has not requested further troops.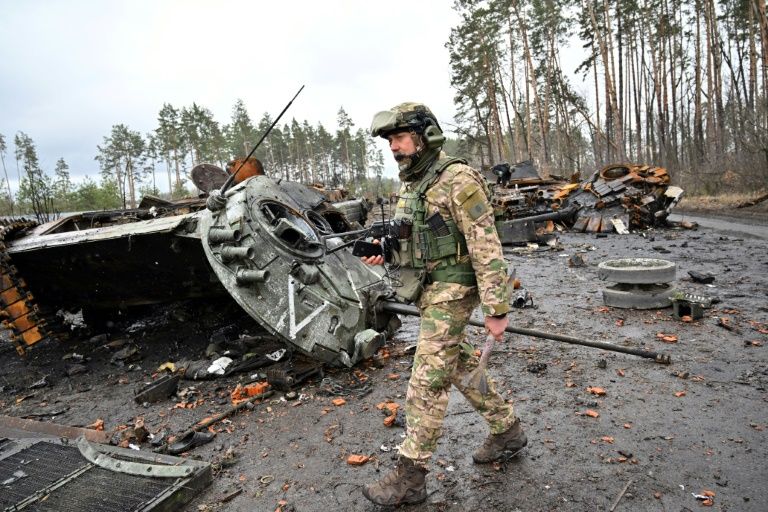 Related Articles


[ad_2]

Source link