[ad_1]

Russia suffered 760 military casualties in Ukraine over the course of a single day this week, data provided by the Ukrainian military showed.
A total of 118,530 Russian combat losses have been recorded since Russia's invasion of Ukraine began in February of last year, the General Staff of the Armed Forces of Ukraine stated in its most recent casualty report released Thursday.
The figure was at 117,770 the day before, the military staff said in a previous report.
In addition to personnel, Russia has also lost 3,136 tanks, 6,235 armored fighting vehicles and 2,122 artillery systems, according to the updated data provided by the Ukrainian military.
These reported losses came as Russia continued its assaults in Ukraine's eastern Donetsk province.
The Wagner Group, a private military company that has taken a prominent role in Russia's invasion of Ukraine, has supposedly captured the town of Klishchiivka.
This was announced by Wagner Group co-founder Yevgeny Prigozhin in an audio message that was published by his press service, Reuters reported.
Klishchiivka is located on the outskirts of the city of Bakhmut, which has been Russia's primary target since last summer.
The fall of Bakhmut could reportedly disrupt Ukraine's supply lines and open a route for Russian forces to advance toward the key Ukrainian strongholds of Kramatorsk and Sloviansk.
Prigozhin, a known ally of Russian President Vladimir Putin, is allegedly interested in taking control of the settlement's salt and gypsum mines as well.
Amid intensified fighting in Ukraine's east, Polish President Andrzej Duda expressed fears of a new Russian offensive coming "in a few months," The Guardian reported.
"[I]t is crucial to send additional support to Ukraine, specifically modern tanks and modern missiles," Duda, who has pledged to send Leopard 2 main battle tanks to Ukraine, told delegates at the World Economic Forum in Davos, Switzerland, Wednesday.
Several countries will announce that they will collectively send hundreds of Leopard 2s to Ukraine, Lithuanian Defense Minister Arvydas Anusauskas told Reuters Thursday.
Such transfers would need the approval of Germany, the vehicles' producer and exporter.
However, German Chancellor Olaf Scholz, who has the authority to approve or veto the re-export of Leopard 2s, continues to mull over sending the tanks in the face of growing international pressure.
A final decision on the sought-after Leopard deliveries to Ukraine may be given at Friday's meeting between defense leaders at Ramstein Air Base in Germany.
Meanwhile, Russia may be planning to send over a "small number" of its new T-14 Armata tanks to Ukraine, according to the United Kingdom's Ministry of Defense (MoD).
This deployment "will likely primarily be for propaganda purposes," the ministry claimed in a Thursday intelligence briefing.
"Any T-14 deployment is likely to be a high-risk decision for Russia. Eleven years in development, the program has been dogged with delays, reduction in planned fleet size, and reports of manufacturing problems," the MoD said.
"An additional challenge for Russia is adjusting its logistics chain to handle T-14 because it is larger and heavier than other Russian tanks," it continued.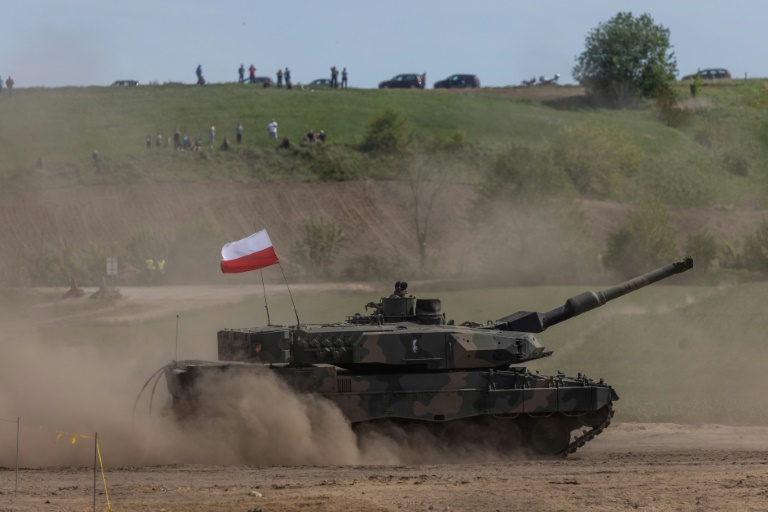 Related Articles


[ad_2]

Source link