[ad_1]

Ukraine on Thursday likened Russia to ISIS after Kremlin spokesman Dmitry Peskov reportedly admitted that Moscow bombed critical infrastructure to force Kyiv to sit on the negotiating table.
In a Facebook post, Oleg Nikolenko, the spokesman for the Ministry for Foreign Affairs of Ukraine, said Russia is acting "as a terrorist state," killing innocent people to achieve their goals like "how ISIS terrorists behave."
"Dmitry Peskov admitted that Russia is destroying Ukrainian critical infrastructure in order to induce Ukraine to negotiate. This is how ISIS terrorists behave: they kill innocent people to fulfill their demands," Nikolenko wrote, as translated via Google Translate. "Russia acts as a terrorist state. Peskov's statement should open the eyes of some countries that still believe that Russia wants negotiations."
Nikolenko added that Russia's aggression could only be stopped through combat operations using tanks and multiple-launch rocket systems (MLRS) and not through diplomacy.
The Ukrainian official's comments come after Russian President Vladimir Putin's spokesman Peskov admitted that the Russians carried out missile strikes against Ukrainian infrastructure facilities as a consequence of Kyiv's refusal to negotiate with Moscow, Interfax reported Thursday.
"We are talking about those infrastructure facilities that are directly or indirectly related to the military potential of Ukraine and the Ukrainian regime," Peskov was quoted as saying by the outlet. "The reluctance of the Ukrainian side to solve the problem leads to negotiations, moreover, the actions of the Ukrainian side to refuse the agreed upon text and so on, these are all the consequences, and we also need to talk about this," he added.
Ukraine has, on multiple occasions, stressed that negotiations with Russia will only happen once the latter withdraws its troops from Ukrainian territory.
"Ukraine has never refused to negotiate. Our negotiating position is known and open," Mykhailo Podolyak, a senior adviser to Ukraine's president, said in early November, as per Reuters. "Is Putin ready? Obviously not. Therefore, we are constructive in our assessment: we will talk with the next leader of (Russia)."
Earlier this week, Ukrainian President Volodymyr Zelensky outlined 10 proposals for Ukraine's "formula for peace" during his video address at the G20 summit. In response, Russia launched 10 missiles for each point of Ukraine's peace plan.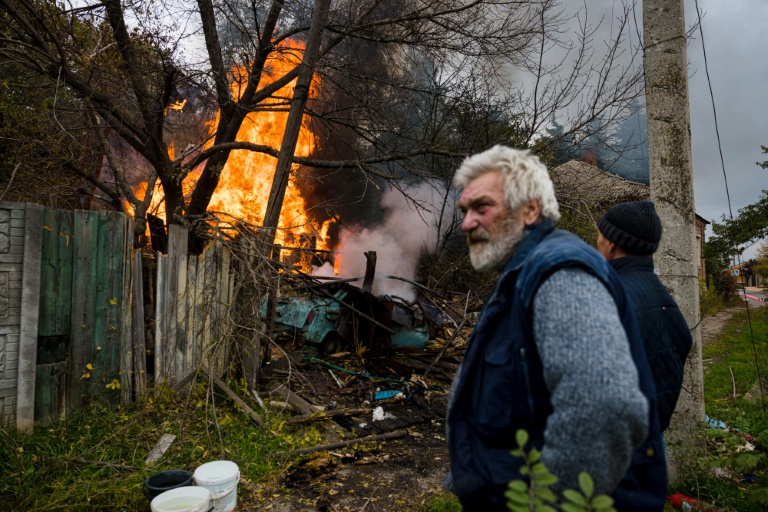 Related Articles


[ad_2]

Source link