[ad_1]

The Ukrainian Ministry of Defense (MOD) has shared footage of what appeared to be an air defense system destroying an object amid reports that Ukraine was able to shoot down more than 70 Russian cruise missiles in one day.
Russian forces launched about 100 missiles on Ukraine Tuesday, Ukrinform reported, citing Ukrainian Air Force spokesperson Yuriy Ignat. Russia's previous heaviest attack was on Oct. 10, which involved 84 projectiles.
Ukrainian air defenses were able to destroy 73 of the Russian cruise missiles, 10 Iranian-made Shahed 131 or 136 drones as well as one Orion unmanned aerial vehicle (UAV) during the most recent bombardment.
"This is how our air defenses shot down 73 cruise missiles today," the MOD said in a post that included footage of what appeared to be an air defense system destroying an object.
It was unclear what system was shown in the video.
Among the projectiles that were launched Tuesday, 70 were Kh-101 or Kh-555 cruise missiles launched from the north of the Caspian Sea and Russia's Rostov region, while 20 were 3M-54 Kalibr missiles from the Black Sea, the MOD said in a statement.
The attack involved Russian Tu-95 strategic bombers and ships from Russia's Black Sea Fleet, the ministry noted.
Ukraine has received various air defense systems from several nations in the face of continued Russian strikes, including the National Advanced Surface-to-Air Missile System (NASAMS) from the United States, Aspide from Spain and IRIS-T from Germany.
Ukrainian Defense Minister Oleksii Reznikov announced the arrival of the first batch of NASAMS and Aspides in Ukraine on Nov. 7, while IRIS-Ts were delivered to the country last month.
"These weapons will significantly strengthen [the Ukrainian Army] and will make our skies safer. We will continue to shoot down the enemy targets attacking us," Reznikov said in a statement.
Ukraine has become a testing ground for state-of-the-art weapons and information systems as well as new ways to operate them, The New York Times reported.
These could shape warfare for generations to come, Western political officials and military commanders predicted.
Ukraine and its allies have been testing remote-controlled boats packed with explosives in the Black Sea since last summer, which resulted in an attack against Russia's fleet off the coast of occupied Sevastopol last month.
Newly developed drone-jamming guns known as SkyWipers have also been used throughout Russia's invasion.
"We're learning in Ukraine how to fight, and we're learning how to use our NATO (North Atlantic Treaty Organization) equipment… [I]t is a teaching battleground," former Lithuanian President Dalia Grybauskaite, whose country provided 50 SkyWipers to Ukraine in August, was quoted as saying.
The test runs in Ukraine are reportedly helping senior officials and defense planners in the U.S. and its allies decide how to invest military spending over the next two decades.
Ukraine has already shown how future warfare will likely be fast-paced and highly contested not just on the ground or in the skies, but also in cyberspace, according to French Gen. Philippe Lavigne, who leads NATO's Allied Command Transformation.
"This is the future operating environment," Lavigne said.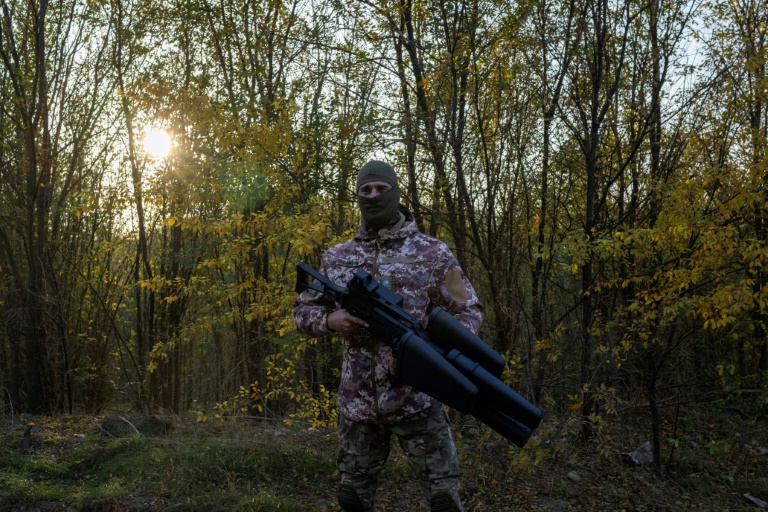 Related Articles


[ad_2]

Source link