[ad_1]

Russia lost 790 military personnel, 12 tanks and 21 armored fighting vehicles (AFV) in Ukraine over the course of a single day this week, data provided by the Ukrainian military showed.
A total of 116,080 Russian combat losses have been recorded since the invasion of Ukraine started in February last year, the General Staff of the Armed Forces of Ukraine said in its most recent casualty report released Monday.
Russia also lost a total of 3,118 tanks and 6,204 AFVs, among other pieces of military equipment, during that period.
The previous casualty report from the General Staff of the Armed Forces of Ukraine released Sunday stated that the total Russian losses at the time included 115,290 personnel, 3,106 tanks and 6,183 AFVs.
Russia's last official death toll in Ukraine, which was provided in September 2022, claimed that 5,937 Russian soldiers had died up to that point in the war.
Independent Russian media outlet Mediazona claimed it has been able to confirm 10,711 Russian military deaths in Ukraine as of Dec. 30, 2022.
Meanwhile, Ukraine has lost up to 13,000 of its soldiers, reports said last month, citing Ukrainian presidential adviser Mykhailo Podolyak.
Both Ukraine and Russia achieved "hard-fought but limited gains in different sectors" in the last six weeks, the United Kingdom's Ministry of Defense said in a Monday intelligence report.
"Intense fighting" continued over the weekend in the sectors of Bakhmut and Kremina, which are located in Ukraine's partially Russian-occupied Donetsk province, according to the ministry.
Bakhmut has reportedly been Russia's primary target since the summer, and Russian forces recently escalated their attacks on the city as well as on the neighboring salt mining settlement of Soledar.
Fighters from the Wagner Group, a paramilitary organization co-founded by Russian oligarch Yevgeny Prigozhin, took prominent roles in these assaults.
Mercenaries from the Wagner Group were determined to provide Russian President Vladimir Putin a victory without taking excessive casualties into consideration to strengthen Prigozhin's influence and to embarrass rival commanders in Russia's Defense Ministry, according to former Ukrainian Air Force lieutenant colonel Oleksiy Melnyk.
"We see how the Russians treat their mobilized men – they are not people," Melnyk, who is now part of the Ukrainian Razumkov Center think tank, said.
Russia sent roughly half of the 300,000 soldiers it was able to mobilize late last year immediately to Ukraine, while the rest were held in reserve and given more training, CBC News reported.
The Ukrainian Defense Ministry expects Russia is preparing to send the withheld troops to the front with the intention of restarting offensive operations in Ukraine's Donbas region, according to Melnyk.
Meanwhile, Ukraine's forces have also been re-equipping and bolstering their divisions with modern Western-made equipment for their own counteroffensive in the future.
Oleh Zhdanov, a military analyst based in the Ukrainian capital of Kyiv, doubts the introduction of Russia's mobilized recruits will be enough to help Russian forces regain the initiative in the war.
"They don't have time for proper preparation and modern armaments, and with every new wave of conscripts, the quality of the conscripts and the quality of the equipment will fall," Zhdanov, who is a colonel in Ukraine's Air Force reserve, said.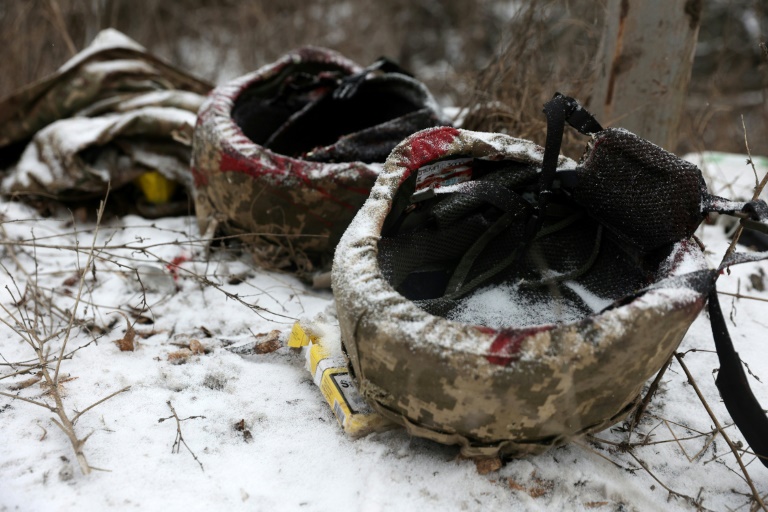 Related Articles


[ad_2]

Source link