[ad_1]

Russia's military casualties in the invasion of Ukraine neared 118,000 as another 820 of its personnel died between Tuesday and Wednesday, according to data provided by the Ukrainian military.
A total of 117,770 Russian combat losses have been recorded since the conflict began in February of last year, the General Staff of the Armed Forces of Ukraine claimed in its most recent casualty report released Wednesday.
In a report from the previous day, the military staff claimed that total Russian losses at the time numbered 116,950.
Russia has also lost 3,130 tanks, 6,225 armored fighting vehicles and 2,108 artillery systems, among other pieces of equipment, the latest report said.
These reports of Russian losses come as Russia continued its escalated assaults in Ukraine's eastern Donetsk province.
Russian forces have occupied the last industrial zone in the salt mining town of Soledar, Ukrainian drone unit commander Robert Brovdy announced in a Telegram post, suggesting that the settlement has been completely taken over.
The advance on Soledar primarily consisted of personnel from the Wagner Group paramilitary organization, the United Kingdom's Ministry of Defense (MoD) said in a Wednesday intelligence briefing.
This was a supporting operation aimed to enable the eventual envelopment of the nearby city of Bakhmut, the ministry claimed.
Taking Bakhmut, which has been Russia's primary target since the summer, could disrupt Ukraine's supply lines and open a route for Russian forces to advance toward the key Ukrainian strongholds of Kramatorsk and Sloviansk, the Associated Press reported in October 2022.
Russian billionaire Yevgeny Prigozhin, the Wagner Group's co-founder and an ally of Russian President Vladimir Putin, is allegedly interested in taking control of the settlement's salt and gypsum mines as well, The Guardian reported.
"Imagery shows that since the start of January 2023, the south and east of Bakhmut [have] continued to be subjected to intense artillery bombardment," the British MoD said in its update.
"Ukrainian forces almost certainly continue to defend against Russian forces on the outskirts of the city," the ministry claimed.
Several of Ukraine's best units were deployed to defend Bakhmut, including one of the Ukrainians' few remaining tank brigades, Forbes reported nearly a month ago.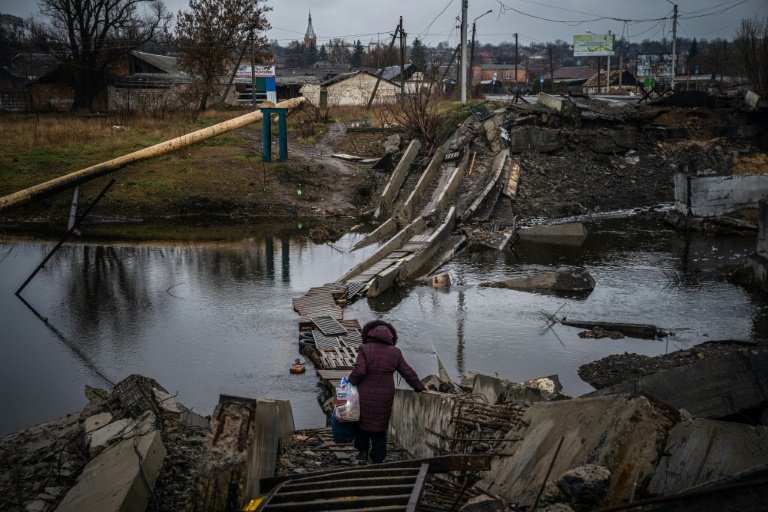 Related Articles


[ad_2]

Source link