[ad_1]

Russia lost 910 military personnel, nine tanks and 23 armored fighting vehicles (AFV) in Ukraine over the course of a single day this week, data provided by the Ukrainian military showed.
Around 123,080 Russian military casualties have been recorded since the country began its invasion of Ukraine in February last year, the General Staff of the Armed Forces of Ukraine said in its most recent casualty report released Wednesday.
Russian losses also included 3,161 tanks and 6,307 AFVs, among other pieces of military equipment.
In its Tuesday casualty report, Ukraine's armed forces said that Russia had lost 122,170 military personnel, 3,152 tanks and 6,284 AFVs up to that point.
The Russian losses came as both the United States and Germany announced their intention to provide Ukraine with main battle tanks.
President Joe Biden announced in an address from the White House Wednesday that the U.S. will send 31 M1 Abrams tanks to Ukraine.
Defense Secretary Lloyd Austin, who accompanied Biden along with Secretary of State Antony Blinken, recommended the military aid because "it will enhance Ukraine's capacity to defend its territory and achieve its strategic objectives," according to the president.
"[The Ukrainians] need to be able to counter Russia's evolving tactics and strategy on the battlefield in the very near term. They need to improve their ability to maneuver in open terrain. And, they need an enduring capability to deter and defend against Russian aggression over the long term," said Biden, who described the Abrams as "the most capable tanks in the world."
German Chancellor Olaf Scholz had told his nation's parliament just hours before Biden's announcement that Germany will provide Ukraine with 14 of its Leopard 2A6 tanks.
Scholz also gave other European countries operating the German-made Leopards permission to re-export the vehicles to Ukraine.
"This decision follows our well-known line of supporting Ukraine to the best of our ability. We are acting in a closely coordinated manner internationally," Scholz said, according to a report by German public broadcaster Deutsche Welle.
The United Kingdom pledged earlier this month to send 14 of its Challenger 2 tanks to Ukraine, while France committed to delivering the AMX-10 RC wheeled armored reconnaissance vehicle.
Amid these developments, Russia is preparing to deploy "a small number" of its latest T-14 Armata main battle tanks to Ukraine, the United Kingdom's Ministry of Defense claimed in a Wednesday intelligence briefing.
Russian forces were reluctant to accept the first tranche of T-14s allocated to them in recent months as the vehicles "were in such poor condition," according to the ministry.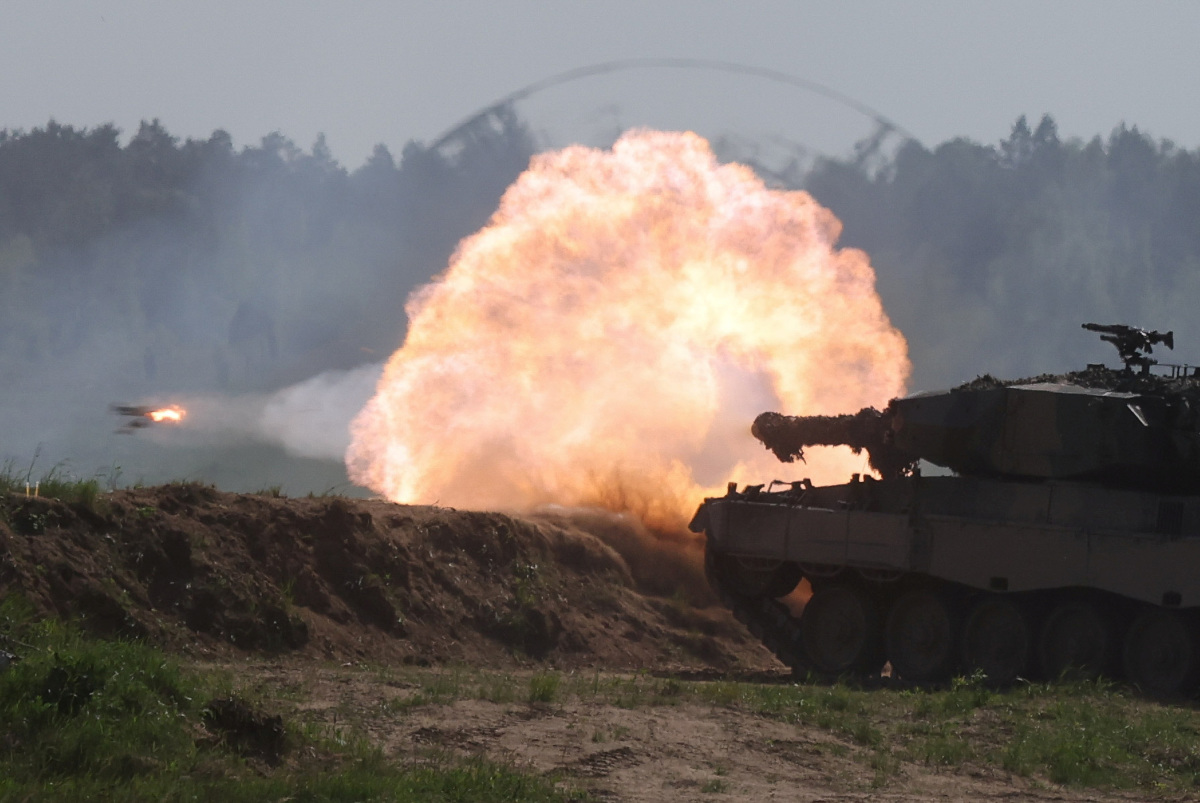 Related Articles


[ad_2]

Source link