[ad_1]

A clip shared on pro-Russian propaganda forums appeared to show dozens of dead Ukrainian soldiers, but the full video reportedly showed that the soldiers were just pretending to be dead.
Multiple channels on the online messenger service Telegram shared a clip Tuesday that featured the cameraman walking along a riverbank as a person off-camera counted in Russian the bodies of what looked like slain uniformed Ukrainian combatants, the New York Post reported.
The clip also showed a pile of items at the end, which included what seemed like SCAR rifles that were mostly given to foreign volunteers in Ukraine.
In addition, there were Ukrainian passports, military insignia and $100 bills that were supposedly confiscated from the dead, according to the Post.
Vladislav Pozdnyakov, a blogger described by The Moscow Times as a Russian ultranationalist, picked up the clip and shared it on his Telegram channel.
However, Ukrainian mixed martial arts fighter Kristian Udarov later shared the full version of the video, which showed the seemingly "dead" soldiers getting up.
"Come on, team, wake up!" the person who was counting the bodies said in the video.
As the soldiers got up, the person recording the video said with a chuckle, "Good job!"
It was unclear who took the video and when and where it was taken.
The "fake" video of "dead" Ukrainian soldiers on a river was sent to Russia as a "joke," according to Aric Toler, a reporter with the Netherlands-based investigative journalism group Bellingcat who first reported on the video.
The Kremlin peddled the edited video along with the news that Russian soldiers had eliminated Ukrainian saboteurs in the occupied Ukrainian city of Enerhodar, Udarov alleged.
Pozdnyakov switched his Telegram channel to private "literally 30 seconds" after Toler made a post about the fake video, the journalist claimed.
The supposed pro-Kremlin propagandist was "annoyed he got faked out," Toler said in a tweet.
"[Pozdnyakov] says that the Ukrainians always make fakes from ARMA 3 and he's had only '1-2 mistakes' since the war started, so he's busting out the 'banhammer' for everyone making fun of him in his Telegram group," the reporter wrote.
ARMA 3 is a realism-based military shooter. "Banhammer" is internet slang that refers to the power of online moderators to ban users from a forum, website or any other space.
Pozdnyakov's channel remains private as of writing, and it can only be accessed by members.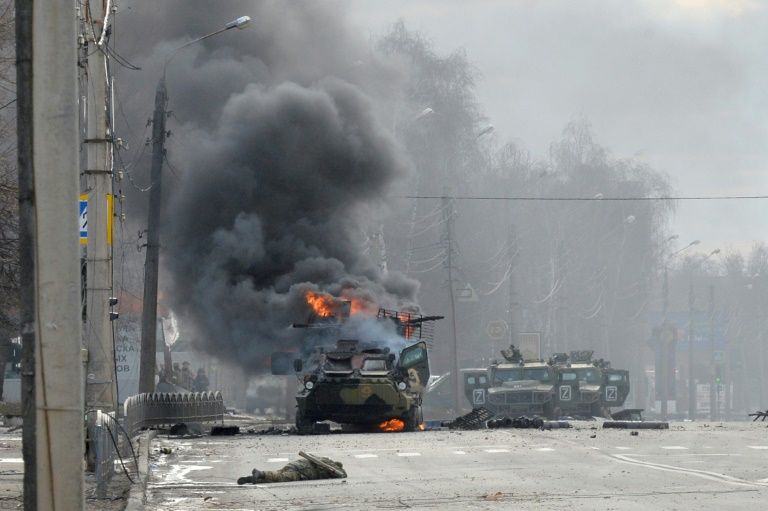 Related Articles


[ad_2]

Source link