[ad_1]

The Armed Forces of Ukraine on Sunday carried out a missile strike on a Russian base located in the temporarily occupied region of Donetsk, killing at least 400 of Moscow's draftees, according to a report.
The missile strike targeted a vocational school in Makiivka that served as the temporary shelter for Russian draftees, as per a Telegram post by the Center for Strategic Communications of the Armed Forces of Ukraine (AFU Stratcom). Apart from the deaths, the strike also wounded 300 other Russian draftees.
The AFU Stratcom also shared a video on its Telegram channel showing what appeared to be the wreckage of the shelter. Several firefighters were also seen coming through the rubble.
The Russian Defense Ministry confirmed the attack during its daily briefing Monday, saying that Ukrainian forces launched "a volley of six missiles from a HIMARS multiple rocket launcher system." However, the ministry only confirmed the deaths of 63 servicemen in the strike.
"The Kyiv regime attacked a Russian Armed Forces unit at a temporary deployment point with a volley of six missiles from a HIMARS multiple rocket launcher system. Air defense systems shot down two HIMARS rockets. 63 service members were killed as a result of the destruction of the temporary deployment point by four rockets with high-explosive warheads," the Russian Defense Ministry said in its briefing, Kremlin-aligned news outlet TASS reported, according to translations via Google Translate.
In contrast to the ministry's statement, the pro-Kremlin Telegram channel Romanov Light said there were 200 casualties in the strike, though the channel did not specify how many were dead and how many were wounded.
The International Business Times could not independently verify claims from either side.
The recent attack is considered one of the deadliest strikes that the Ukrainian forces launched against Russian troops since the war began on Feb. 24. It also marks a rare case of Moscow officially confirming it has suffered substantial losses in the conflict.
On Dec. 11, Donbas occupation authorities claimed that Ukrainian forces attacked a hotel in Luhansk Oblast, where members of Russia's infamous Wagner mercenary group were based.
In August, Melitopol mayor Ivan Fedorov claimed Ukraine struck and destroyed one of Russia's largest military bases in the territory. The base also allegedly housed Wagner mercenaries.
The Kremlin did not acknowledge any of the two reported attacks.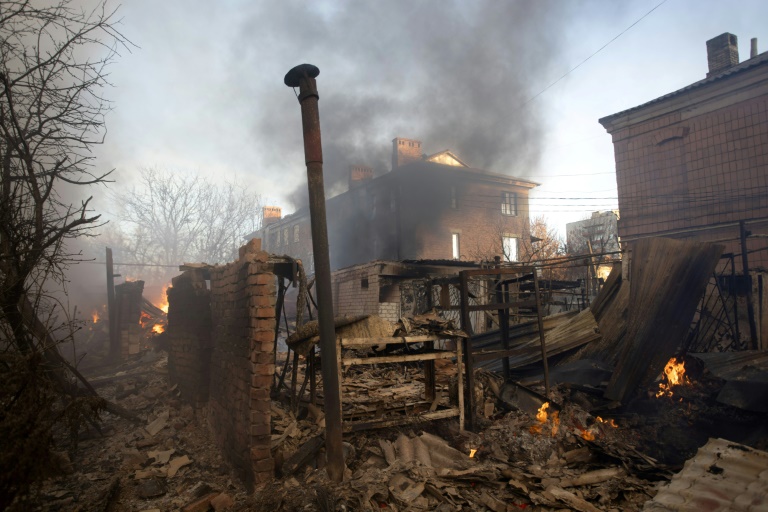 Related Articles


[ad_2]

Source link