[ad_1]

The war in Ukraine can come to an "end tomorrow" if Kyiv "so wishes," a spokesman for the Kremlin has suggested.
Ukrainian President Volodymyr Zelensky on Thursday published a speech wherein he thanked Time Magazine for naming him the 2022 Person of the Year. During his speech, he said that the ongoing war might end in 2023.
"I believe that Ukrainians will be the most influential next year as well. But – already in peacetime," Zelensky said.
In response to the Ukrainian leader's remark, Kremlin spokesman Dmitry Peskov said the war could already end tomorrow, but only if Kyiv wishes for it to come to a close.
"In this case, we could speculate when all this will end until we are blue in the face," Peskov was quoted as saying by the Russian state news agency TASS. "Zelensky knows when it can all end, it can end tomorrow if [Kyiv] so wishes."
This has been the second time over the past few months that Peskov has called on Kyiv to put an end to the war.
In late November, Russian forces launched a series of missile strikes across Ukraine, targeting critical infrastructure. The attack killed at least 10 civilians and wounded 50 others. When asked about the airstrikes, Peskov blamed Ukraine for the damage caused by the missiles and argued that it would not have happened if Ukrainian leadership accepted Russia's demands.
"The leadership of Ukraine has every opportunity to bring the situation (with attacks on Ukrainian energy facilities – ed.) back to normal, has every opportunity to resolve the situation in such a way as to fulfill the requirements of the Russian side, and, accordingly, stop all kinds of suffering for the local population," Peskov said.
Prior to the airstrike, Peskov had also admitted that Russia was bombing critical infrastructure, such as energy facilities, and causing widespread power outages to force Ukraine to enter a negotiation with Russia.
Despite Peskov's calls, Ukraine has, on multiple occasions, stressed that it will only negotiate with Russia when Moscow withdraws its troops from Ukrainian territories.
The war between Russia and Ukraine began in February. Since then, the Russian army has killed a total of 6,702 Ukrainian civilians and wounded 10,479, as per estimates from the Office of the UN High Commissioner for Human Rights (OHCHR) published Dec. 5.
In contrast, Russia has lost 93,080 military personnel, including 340 who were killed over the past day, according to data from the Ministry of Defense of Ukraine.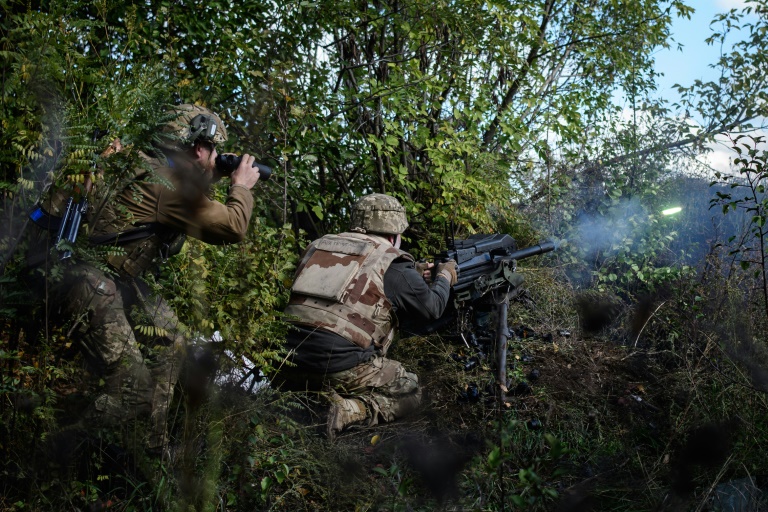 Related Articles


[ad_2]

Source link