[ad_1]

More than 98,000 Russian military personnel have died in Ukraine as another 590 casualties were recorded between Saturday and Sunday, data provided by the Ukrainian military showed.
Russia has suffered 98,280 combat losses since it began its invasion of Ukraine in late February, the General Staff of the Armed Forces of Ukraine said in a casualty report released Sunday.
The military staff's report from the previous day put the number of total Russian losses at the time at 97,690.
Most of Russia's most recent losses were supposedly sustained in the directions of Bakhmut and Lyman, two cities located in Ukraine's partially occupied Donetsk region.
Russia last provided an official death toll from the war in September when Russian Defense Minister Sergei Shoigu said that 5,937 Russian soldiers had died in Ukraine up to that point.
Meanwhile, between 10,000 and 13,000 Ukrainian troops have been killed in the conflict, Mykhailo Podolyak, an adviser to Ukrainian President Volodymyr Zelensky, said.
Both sides may be underreporting their real casualty counts, the United Kingdom's Ministry of Defense (MoD) has suggested.
The Warsaw Institute, a think tank based in Poland, predicted that Russia could have around 120,000 casualties by the time spring arrives in the coming months.
"[Russian President Vladimir Putin's] three-day war, or 'special operation,' turns out to have been a disaster for him and his army," U.K. Defense Secretary Ben Wallace told the British parliament's lower house on Dec. 13.
The Russian government continues to refer to the invasion of Ukraine as a "special military operation."
Putin initially intended for the campaign to result in a rapid victory, Western officials believed.
However, the Russian head of state has acknowledged that the military operation was taking longer than expected to finish.
Public support in Russia for the war is "falling significantly," the British MoD claimed.
About 55% of Russians are in favor of peace talks with Ukraine, while 25% want the invasion to continue, independent news outlet Meduza reported, citing the results of a closed opinion poll conducted by Russia's Federal Protective Service.
"With Russia unlikely to achieve major battlefield successes in the next several months, maintaining even tacit approval of the war amongst the population is likely to be increasingly difficult for the Kremlin," the U.K. MoD said in a statement.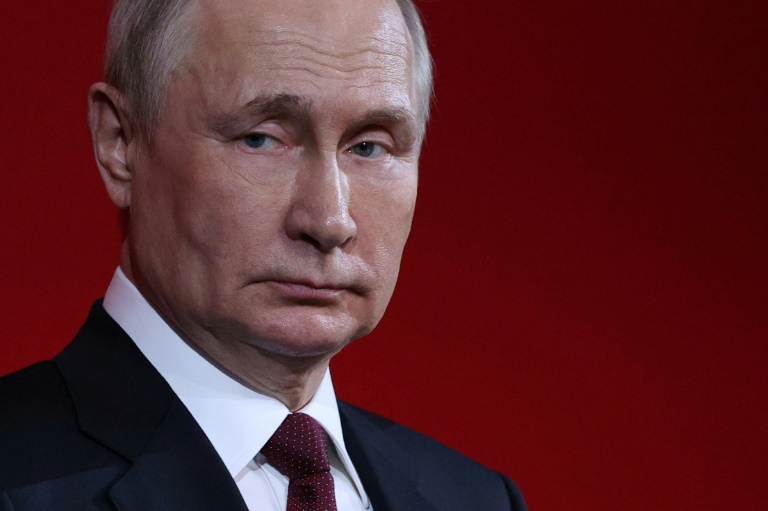 Related Articles


[ad_2]

Source link