[ad_1]

Roman Dudin, the former head of the Security Service of Ukraine in the country's Kharkiv Oblast, has been detained on suspicion of treason, according to Ukrainian authorities.
The press office of Ukraine's State Bureau of Investigation confirmed Dudin's arrest to the newspaper Pravda. Details surrounding the arrest will be revealed Monday, the outlet reported.
Ukrainian President Volodymyr Zelensky fired Dudin on May 29.
The former regional SBU head was "selfishly caring only about his own interests rather than working to defend [Kharkiv city]" during the first days of Russia's invasion, Zelensky said.
Dudin fled Kharkiv when Russia invaded Ukraine on Feb. 24, Roman Donik, a volunteer, was cited as saying by the Kyiv Post.
Law enforcement officers "will find out his motives," Zelensky said at the time of Dudin's firing.
News of Dudin's detainment comes as Ukraine's Armed Forces continue to conduct a counteroffensive on Russian-occupied parts of Kharkiv Oblast.
More than 40 settlements in the region have been liberated as of Sunday, according to Kharkiv Oblast governor Oleh Synyehubov.
Russian forces have retreated from nearly all of the region, Russia's Ministry of Defence said Sunday.
"The Russian army these days is demonstrating the best that it can do – showing its back. And, of course, it's a good decision for them to run," Zelensky said during a video address Saturday.
Ukraine's successes have "significant implications for Russia's overall operational design," the United Kingdom's Ministry of Defence said in a statement.
"The majority of the force in Ukraine is highly likely being forced to prioritize emergency defensive actions. The already limited trust deployed troops have in Russia's senior military leadership is likely to deteriorate further," the U.K. agency added.
The Russian government's silence and lack of explanation for the situation in Kharkiv have provoked "significant anger" from pro-war commentators and Russian nationalists on social media, according to Reuters.
Russian President Vladimir Putin has reportedly been criticized as he opened a Ferris wheel in Moscow to celebrate the Russian capital's founding in 1147 Saturday as Ukraine conducted its military campaign in Kharkiv.
Russia allegedly launched strikes on Kharkiv in what Ukrainian officials claimed was an act of "revenge" for Ukraine's recent successes, resulting in much of the region without power and water.
There were also reports of blackouts in the neighboring Sumy and Poltava regions as well as in Dnipropetrovsk, but Zelensky's office said power has been restored.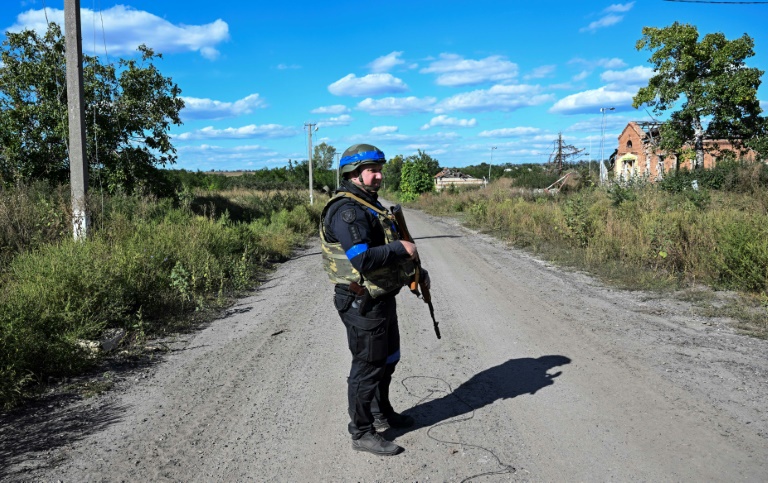 Related Articles


[ad_2]

Source link