[ad_1]

Ukrainian forces took out nearly a dozen loitering munition drones within an hour during an attack in southern Ukraine, the country's military said.
Soldiers of the Ukrainian Air Force were able to destroy nine Iranian-made Shahed 136 drones between 9:30 p.m. and 10:30 p.m. local time Sunday, the military branch's command announced in a statement.
Ukraine's National Guard and Territorial Defense Forces were also able to destroy one Shahed 136 drone each.
"[This shows] the impeccable work of our air defense, in particular, the anti-aircraft missile units of the Southern Air Command and subordinate units of the Air Forces of the Armed Forces of Ukraine," the statement read.
Russia deployed the Shahed 136 in Ukraine as early as August, according to the United Kingdom's Ministry of Defense.
The one-way attack drone carries a small explosive payload and is considered a loitering munition, which are weapon systems named after their task to wait passively around an area for some time before attacking once their targets are located.
It has also been sometimes referred to as a "suicide drone" or "kamikaze drone."
The Shahed 136 inflicted serious damage on Ukrainian forces following its introduction, destroying armored vehicles and artillery systems, The Wall Street Journal previously reported.
While it has a reported range of 2,500 kilometers (1,553 miles), the Shahed 136 is "unlikely to be satisfactorily fulfilling the deep strike function which Russia probably aspired to use it for," according to the British defense ministry.
Despite its alleged deficiencies, Russia has ordered 2,400 Shahed 136 drones from Iran, Ukrainian President Volodymyr Zelensky told leaders of the G7 (Group of Seven) nations during a video conference Tuesday.
The Ukrainian head of state requested for air defense systems to be provided to his country as Russia reportedly continues to carry out strikes with missiles and Shahed series drones.
"[Russian President Vladimir Putin,] sensing the approach of his end, is trying to force the democratic world to surrender with a terrorist attack," Zelensky said.
"When Ukraine receives a sufficient number of modern and effective air defense systems, the key element of Russian terror – missile strikes – will cease to work," he added.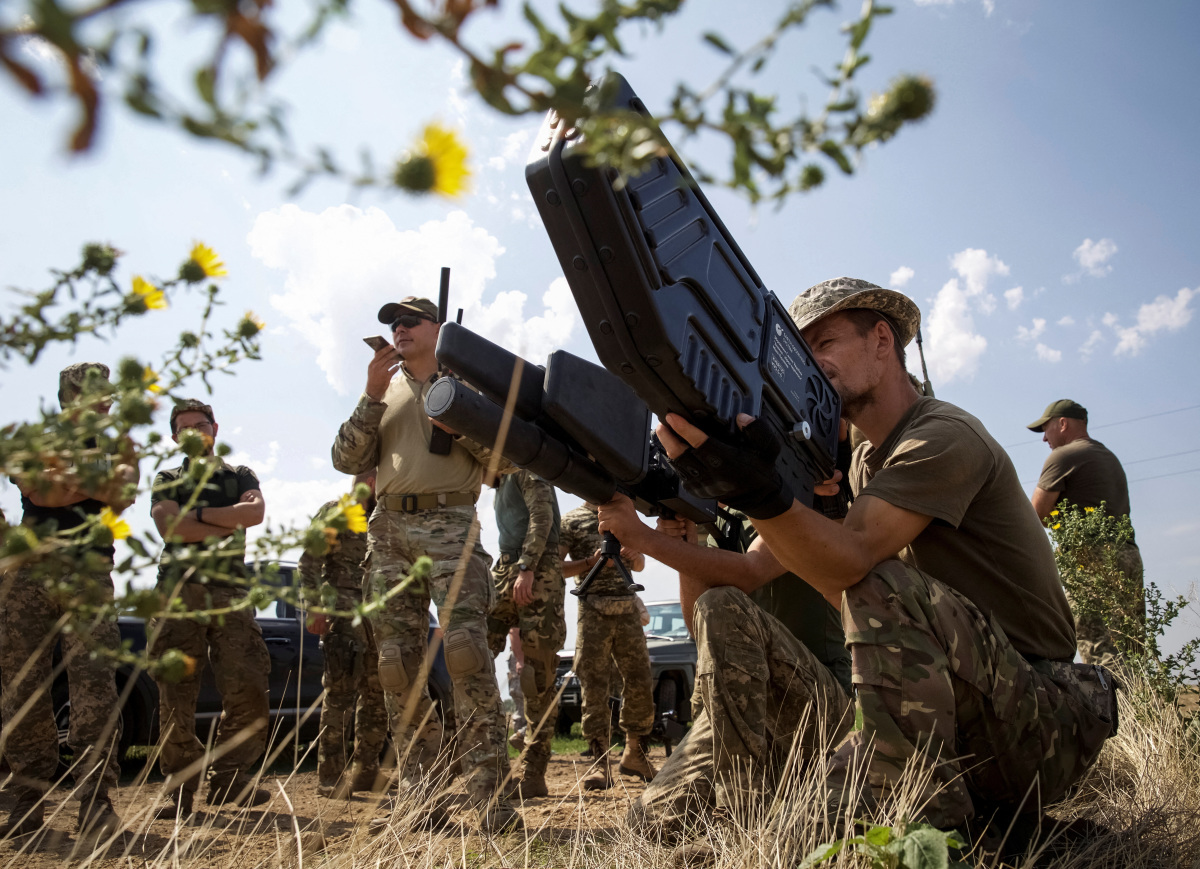 Related Articles


[ad_2]

Source link