[ad_1]

A Ukrainian pilot was able to destroy five Russian drones in a single day before being forced to eject from his fighter jet due to technical reasons, according to Ukraine's Air Force.
The unnamed pilot took out three Iranian-made Shahed 136 drones in south Ukraine and another two in the skies over the Vinnytsia region while on a combat mission Wednesday, the Ukrainian Air Force Command said in a statement.
They had shot down two Russian cruise missiles the day before, the military command said.
The pilot, part of one of the Ukrainian Air Force's tactical aviation brigades, had to eject from his aircraft after destroying the Shahed 136 drones.
"Due to unspecified technical reasons, the pilot began to lose control of the machine, but did everything possible to steer the plane away from Vinnytsia and ejected," a machine translation of the Ukrainian Air Force Command's statement read.
The pilot ejected successfully and "feels well," according to the statement.
Meanwhile, their jet ended up crashing near Vinnytsia at around 9 p.m. the same day.
The causes of the accident are now being established.
Lieutenant General Mykola Oleschuk, the head of the Ukrainian Air Force, has initiated a petition to award the pilot with the "Hero of Ukraine" title, the highest national title that Ukraine's president can bestow to citizens.
Under Ukrainian law, the title can only be granted to civilians who received the Order of the State or to members of the military who were given the Order of the Gold Star for "a remarkable heroic act or remarkable labor achievement."
The Wednesday incident came as western nations rushed to send air defense systems to Ukraine following Russian strikes on the Ukrainian capital of Kyiv Monday.
Germany has delivered the first of four IRIS-T air defense systems to Ukraine, Ukrainian Defense Minister Oleksii Reznikov announced in a Twitter post.
The systems are so advanced that not even Germany's forces have used them yet, The New York Times reported.
"Ukraine urgently needs air defense systems and artillery and this is exactly what Germany delivers," German Defense Minister Christine Lambrecht told reporters in Belgium Wednesday ahead of a North Atlantic Treaty Organization summit, according to a report by German public broadcaster Deutsche Welle.
The U.S. has also started to speed up its shipment of two NASAMS (National Advanced Surface-to-Air Missile System) units to Ukraine in the aftermath of Russia's recent attacks.
Meanwhile, British Defense Secretary Ben Wallace has authorized the supply of AMRAAMs (Advanced Medium-Range Air-to-Air Missiles) to Ukraine.
"These weapons will help Ukraine defend its skies from attacks and strengthen their overall missile defense alongside the U.S. NASAMS," Wallace said, as per The Guardian.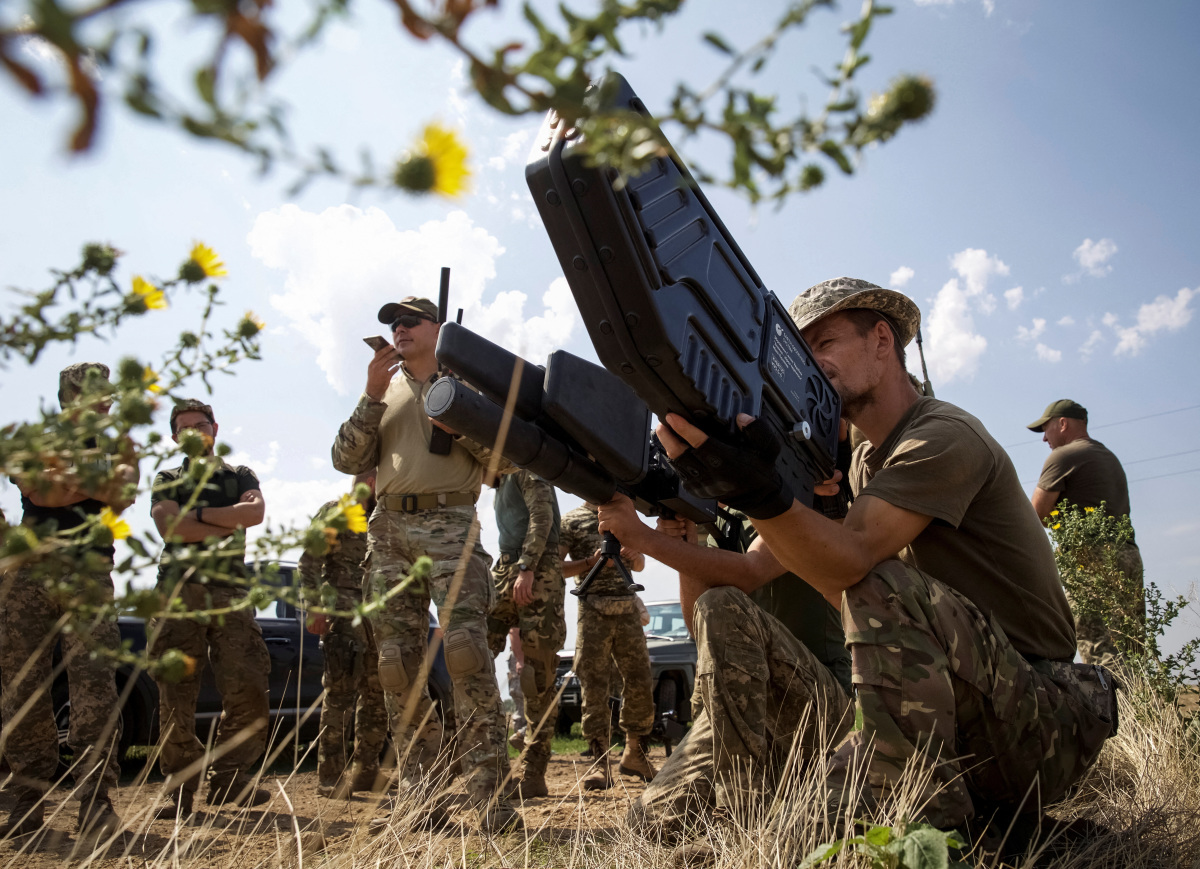 Related Articles


[ad_2]

Source link