[ad_1]

A Ukrainian man who lost one of his legs while fighting separatists in Ukraine several years ago has returned to service to help repel Russia's ongoing invasion.
Roman Kashpur, 24, went to Ukraine's Donbas region as a volunteer in 2016, two years after Russian-backed separatists took control of parts of the eastern region.
Kashpur, who was part of the Ukrainian Volunteer Corps, the paramilitary arm of the right-wing nationalist organization the Right Sector, intended to defend and protect his country's integrity and independence, he said in an interview that was shared by Ukraine's Ministry of Defense (MOD).
"Even the loss of a leg did not prevent Roman Kashpur, a volunteer, from standing up to defend Ukraine. As long as our heart is beating, we will defend our country.
A free person will always defeat a slave," the MOD wrote alongside the clip.
Kashpur later signed a contract in 2017 and became specialized in reconnaissance.
Kashpur ended up losing one of his legs during a scouting mission on May 16, 2019, in the Joint Forces Operation zone, which is the area of the Donbas occupied by Russian military forces.
That was the same day Ukraine celebrated Vyshyvanka Day, a holiday that aims to preserve Ukrainian folk traditions of creating and wearing ethnic embroidered clothes called vyshyvankas.
"I will never forget this in my life… There was an explosion. I was knocked off my feet and thrown up. As soon as I fell, I looked at my leg, and, basically, everything became clear," Kashpur said.
Kashpur received a prosthetic leg following the incident, and he made headlines late last year when he successfully towed a 16-ton Antonov An-26 military plane on his own.
He volunteered for his country once again when Russia invaded in February.
"The reason to return was when missiles hit maternity homes, schools and so on, the civilian population, I understood that this was the systemic destruction of our nation," Kashpur, who was with his family in the northeastern Ukrainian city of Kharkiv when the war began, said.
"There was nothing else but to go to the epicenter of the battle, to protect, to restrain. Either we survive or we will all be killed," he added.
Russian forces have repeatedly been accused of targeting civilians and non-military assets in the invasion of Ukraine.
The Russian government has dismissed these allegations.
Killing, torturing or taking hostage of non-combatants in war violates the Geneva Conventions.
Meanwhile, the "extensive destruction and appropriation of property, not justified by military necessity and carried out unlawfully and wantonly," is considered a war crime under the Rome Statute of the International Criminal Court.
Kashpur called on all nations to unite against Russia while Ukraine "[stands] as a shield for Europe and for the civilized world."
"Here live free, independent people who will fight for their land. We will win. Everything will be fine," he said.
Despite being subjected to waves of Russian missile and drone strikes, around 86% of Ukrainians believe it is necessary to continue fighting back against Russia's unprovoked invasion, a survey conducted in October found.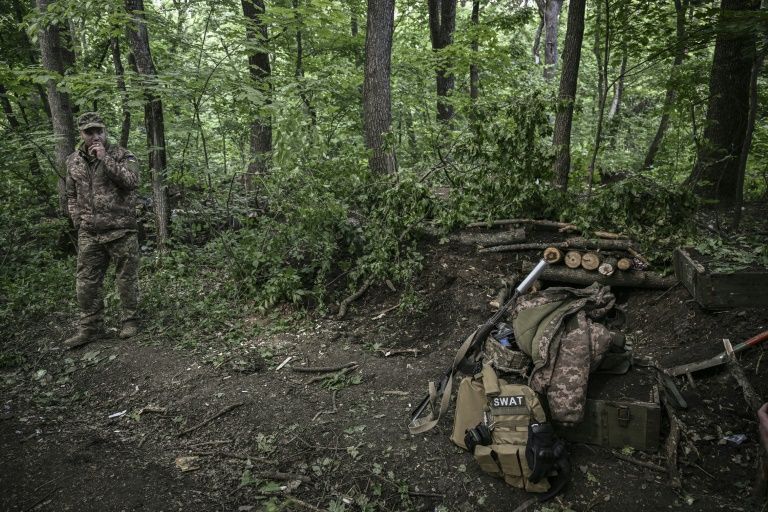 Related Articles


[ad_2]

Source link