[ad_1]

The official website of the Vatican went down days after Pope Francis fired off his latest condemnation of Russia's military operation in Ukraine.
Several Vatican websites were inaccessible for several hours Wednesday afternoon, including the official website vatican.va, Kyiv Post reported.
Vatican spokesman Matteo Bruni said technical investigations were underway following the cyberattack. "Technical investigations were ongoing (at the end of the day) because of abnormal attempts to access the website," Bruni said.
Andrii Yurash, the Ukrainian ambassador to the Holy See, accused Russia of the online attack. "Russian terrorists reach today sites of City State Vatican: many online pages of different structures of Roman Curia have become inaccessible!" Yurash tweeted.
"Russian hackers one more time demonstrate real face of Russian politics."
On Monday, the Pope told America, the prominent Jesuit publication in the U.S., that soldiers from Russian ethnic groups, such as the Chechens and the Buryats, were some of the "cruellest" actors in the Ukraine war.
"When I speak about Ukraine, I speak about the cruelty because I have much information about the cruelty of the troops that come in," the pontiff said, adding, "Generally, the cruelest are perhaps those who are of Russia but are not of the Russian tradition, such as the Chechens, the Buryats and so on."
Chechens are an ethnic group from Chechnya in southern Russia, while Buryats are from eastern Siberia.
Russians lashed out at Pope, calling his statement a racist remark, the U.K. news outlet The Telegraph reported. Maria Zakharova, a spokeswoman for the Russian foreign ministry, said the pontiff's comments were "absurd" and urged him to stop making comments based on racism and nationalism.
Alexander Avdeev, Russia's ambassador to the Vatican, expressed his indignation against the "strange remarks" of the pontiff.
An anti-war group in Buryatia was also saddened by the pope's remarks. Alexander Garmazhapova, the head of the Free Buryatia Foundation, told Russian radio that Pope Francis "turned out to be a racist" for blaming a particular ethnicity for the war in Ukraine.
Garmazhapova urged the pope to "make a genuine effort" to rally the world around Ukraine.
The Pope has been vocal against Russian aggression in Ukraine even before the war started in February. But this has caused tensions between the Vatican and the Russian Orthodox Church headed by Patriarch Kirill.
Earlier this year, the pope urged Kirill not to "become Putin's altar boy," CNN reported.
The two planned meetings between the two heads of church were also canceled because of the war.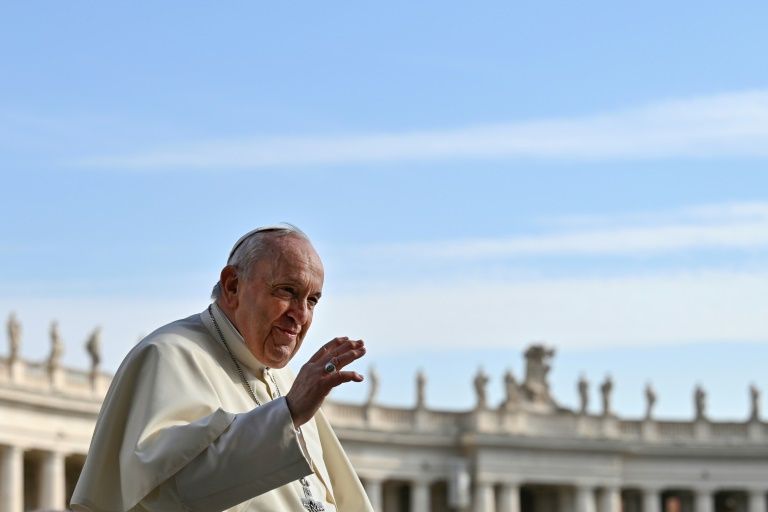 Related Articles


[ad_2]

Source link