[ad_1]

A video showing two Russian soldiers being arrested after they refused to follow orders to fight in Ukraine has circulated on social media platform Telegram.
The arrests of the soldiers, whose last names are believed to be Selivanov and Diagteryov, took place during a routine formation, Ukrainska Pravda reported.
In the video shared by Russian media outlet Meduza via Telegram, an investigator approached them and informed them that a criminal case for disobeying an order, under Article 332.2.1 of the Criminal Code of Russia, was opened against them Wednesday.
The video then showed a convoy with stripes saying "military police" on their hands conducting a rough arrest procedure. The arrested soldiers were searched, handcuffed and put in a police vehicle.
Meduza noted on Telegram that whether the two Russians were draftees or contract soldiers is unclear. It is also unclear when the footage was recorded, but it was allegedly filmed in Belgorod, Russia.
Lawyer Maksim Grebeniuk said there was no need to detain soldiers inside the territory of a military unit. He said he believes the arrests were made "as a warning to others" who may disobey military orders.
The video came after Wagner, a Russian mercenary group, reportedly executed a former member who joined Ukraine forces to fight Russian soldiers.
Russian businessman Yevgeny Prigozhin, the Wagner group's founder, reacted to a Telegram video showing the former mercenary, identified as Yevgeny Nuzhin, 55, being executed using a sledgehammer.
Prigozhin called Nuzhin a "traitor" and claimed that the mercenary "betrayed his people" after he changed sides in September, Reuters reported.
In September, Russian President Vladimir Putin ordered a partial mobilization of 300,000 men to support his "special military operation" against Ukraine.
In response to Putin's order, the Russian State Duma approved amendments to the Criminal Code that toughened punishments for a host of crimes such as desertion, damage to military property, looting, defection and insubordination if they are committed during military mobilization or combat situations.
Russians who violate the amended Criminal Code could be sentenced to two to three years in prison.
On the other hand, Ukraine launched a hotline for Russian conscripts who do not want to join the military offensive.
Ukraine's "I Want to Live" hotline has already received calls from more than 3,500 Russian soldiers declaring they want to surrender, Business Insider reported.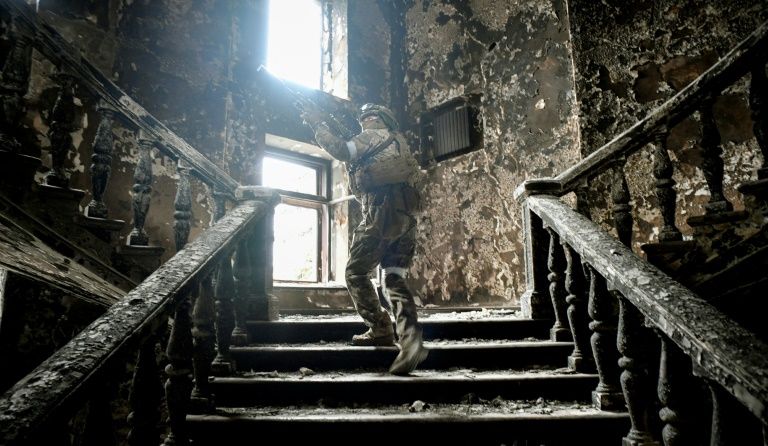 Related Articles


[ad_2]

Source link