[ad_1]

A woman in west Russia who urged her husband to carry out rapes in occupied parts of Ukraine has been declared international wanted, according to reports.
The woman, identified as Olga Bykovska, was found by Ukrainian law enforcement officers to have violated Article 27 of the 1949 Geneva Convention relative to the protection of civilian persons in time of war, Radio Svoboda, which is part of the United States government-funded news organization Radio Free Europe/Radio Liberty (RFE/RL), reported.
"Women shall be especially protected against any attack on their honor, in particular against rape, enforced prostitution or any form of indecent assault," a portion of the aforementioned article stated.
Bykovska also allegedly violated parts of the Geneva Conventions related to the protection of victims of international armed conflicts.
The Security Service of Ukraine (SBU) submitted an indictment against Bykovska following the completion of a pre-trial investigation that was under the procedural leadership of the Prosecutor General's Office of Ukraine.
Bykovska and her 27-year-old husband, Roman Bykovsky, both from Russia's western Oryol region, had been determined to be the two individuals who were talking in an intercepted conversation that the SBU published back in April.
The call featured a woman urging her husband, a Russian soldier, to rape Ukrainian women in Russian-occupied parts of Ukraine.
"[A] citizen of the Russian Federation, on the basis of personal animosity towards Ukrainian society and contempt for Ukrainian women, called on her husband – a soldier of the occupying army of the Russian Federation, whose units were stationed in the territory of the Kherson region, to rape Ukrainian women who are under temporary occupation," law enforcement officers said.
Skhemy, a project under RFE/RL's Ukrainian service, was able to identify the conversation's participants as Bykovska and her husband.
In response, Bykovsky told journalists with Radio Svoboda that the voice on the conversation the SBU published was not his.
Meanwhile, Bykovska claimed her husband was being treated in a hospital after he was wounded.
Both allegedly stopped responding to messages later.
Bykovska has since been declared a state, interstate and international wanted person, per Radio Svoboda.
A preventive measure in the form of detention was reportedly chosen in absentia, which can be applied after her arrest.
Russian forces committed various war crimes against Ukrainian civilians during their occupation of the Ukrainian provinces of Chernihiv, Kharkiv, Kyiv and Sumy, an investigation commissioned by the United Nations found.
These crimes included summary executions, torture, rape and other acts of sexual violence against Ukrainian civilians, according to the report, which was conducted by the Independent International Commission of Inquiry on Ukraine.
"Intentionally directing attacks against the civilian population as such or against individual civilians not taking direct part in hostilities" is considered a war crime under Article 8 of the Rome Statute of the International Criminal Court.
Russia has repeatedly denied allegations that its forces deliberately target civilians in its invasion of Ukraine.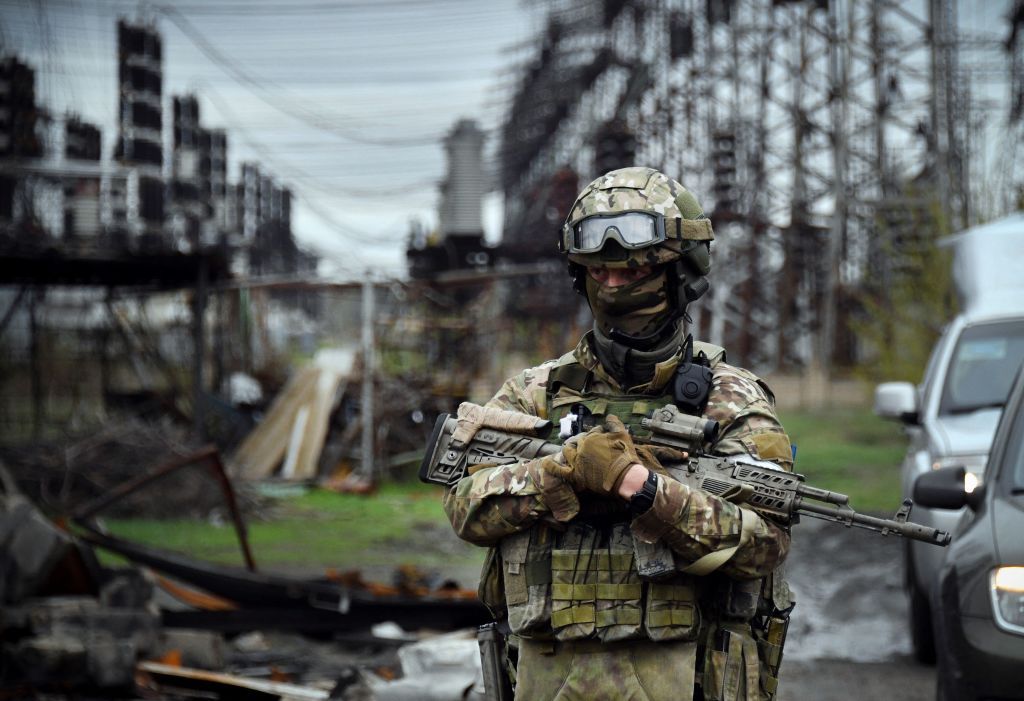 Related Articles


[ad_2]

Source link