[ad_1]

A 20-year-old woman in Delhi, India, died after she was struck by a car and then dragged for around 8 kilometers (5 miles) on a road on New Year's Day.
Authorities said that the victim, whose name was not released, was entangled in the car's wheels, causing her clothes and the skin on the back of her body to be torn off, Asian News International (ANI) reported.
The five occupants of the car were arrested.
The Delhi Commission of Women (DCW) has since issued a notice to the Delhi police to further investigate the matter and to appear before the commission by Thursday.
"The naked body of a girl was found in Delhi's Kanjhawala, it is being told that some boys in an inebriated state hit her scooty with a car and dragged her for several kilometers. This matter is very dangerous, I am issuing an appearance summons to Delhi Police. The whole truth should come out," DCW chief Swati Maliwal said in a tweet.
The DCW chief also alleged that the five people in the car were drunk and that no one stopped the incident while it was happening.
"The car was driven by five people who were badly drunk. I have summoned Delhi Police to ask how will justice be provided to the girl. Secondly, I want to ask, despite the girl being dragged for kilometers, no check post was able to catch anything. No one stopped those drunk people. This is a very scary and shocking incident," Maliwal said to ANI.
According to reports, the Kanjhwala Police Station received a call at 3:24 a.m. Sunday about a body being dragged by a car. Another call followed at 4:11 a.m. reporting about a woman's body lying on a road.
After that, the police alerted the officers deployed at pickets, and a search operation for the vehicle was launched.
After authorities reached the location where her body was found, the victim was reportedly brought to the Sanjay Gandhi Memorial Hospital (SGM), where she was declared dead.
The car believed to be involved in the incident was traced, and the five people who were inside the vehicle at the time of the incident were apprehended from their houses.
They claimed that their car met with an accident in the area of Sultanpuri Police Station.
The suspects include a credit card collection agent, a driver and a ration shop owner, a police officer told broadcast company NDTV.
They are currently under medical examination to confirm if they were under the influence of alcohol at the time.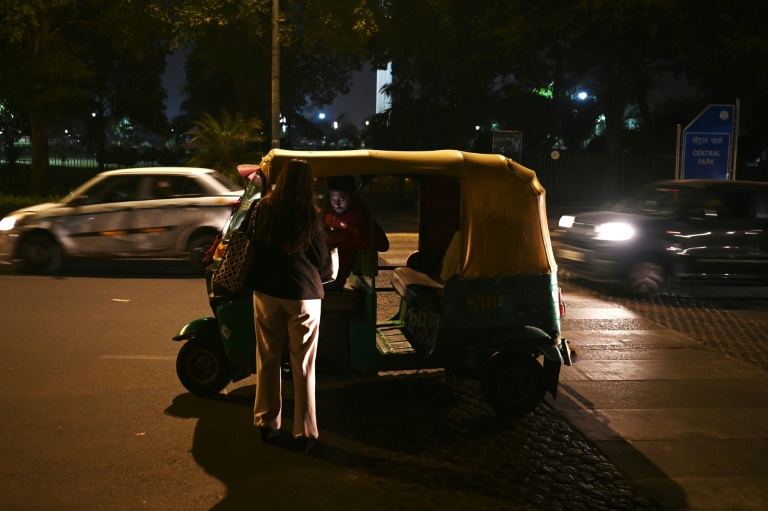 Related Articles


[ad_2]

Source link