[ad_1]

The world is moving closer to "doomsday" armageddon amid Russian President Vladimir Putin's threats of deploying nuclear warheads in the war in Ukraine, according to atomic scientists.
The Science and Security Board of the Bulletin of the Atomic Scientists on Tuesday announced it has moved the hands of its Doomsday Clock "forward" due to, but not exclusively, the dangers of the war in Ukraine. This year's clock is set 10 seconds closer to doomsday compared to last year, and The clock now stands at 90 seconds to midnight.
"The war in Ukraine may enter a second horrifying year, with both sides convinced they can win. Ukraine's sovereignty and broader European security arrangements that have largely been held since the end of World War II are at stake," the scientists said in their bulletin. "Also, Russia's war on Ukraine has raised profound questions about how states interact, eroding norms of international conduct that underpin successful responses to a variety of global risks," the scientists said in their bulletin."
The atomic scientists are now calling on NATO, the United States and Ukraine to explore all channels of dialogue to reach peace negotiations and reduce the risk of a further escalation of the war.
"The US government, its NATO allies, and Ukraine have a multitude of channels for dialogue; they all should be explored. Finding a path to serious peace negotiations could go a long way toward reducing the risk of escalation. In this time of unprecedented global danger, concerted action is required, and every second counts," the bulletin read.
The Bulletin of the Atomic Scientists was founded in 1945 by the late physicist Albert Einstein as well as scientists who worked to build the first atomic bomb. The clock itself was first unveiled in 1947.
The Doomsday Clock focuses on manmade threats, including nuclear wars, climate change and disruptive technologies.
The Bulletin of the Atomic Scientists' announcement comes days after Margarita Simonyan, a Russian state TV host, suggested that a "big war" is set to commence by the end of winter if Ukraine and the West fail to meet Putin's demands.
Putin's ally, former Russian President Dmitry Medvedev, said a nuclear war could happen if Russia were to be defeated in Ukraine.
Putin also made similar comments in recent months. In December, he said the conflict in Ukraine is "going to take a while and warned of an "increasing" threat of nuclear war. At the same time, he also said Moscow will use "all available means at our disposal" to win.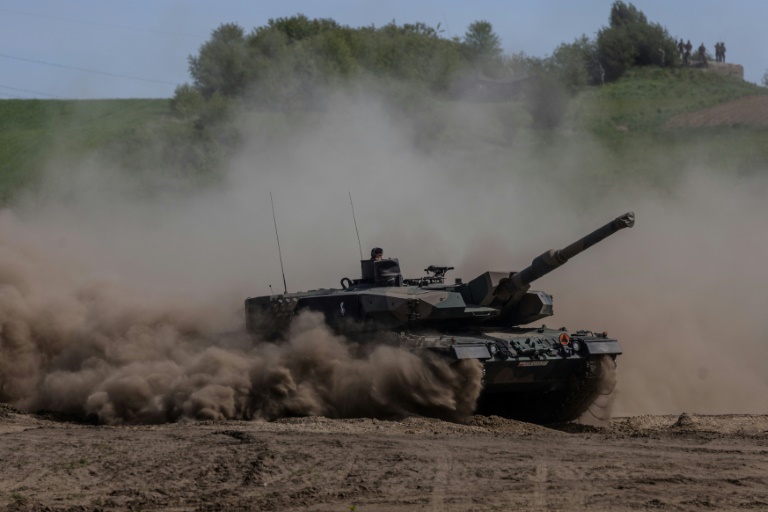 Related Articles


[ad_2]

Source link