[ad_1]

Two German soccer fans were reportedly stopped by Qatari security officials for wearing rainbow-colored items as they made their way to watch a World Cup match.
CNN reported that it witnessed the conclusion to the incident at the Msheireb Metro Station in the capital city of Doha, where security officials asked the soccer fans to remove their rainbow-themed sweatbands and armbands. The rainbow is a symbol of LGBTQ+ pride.
German soccer fan Bengt Kunkel, 23, and his friend refused to hand over their items to the security guards. But they were eventually let go when they said they would hide the items in their pockets.
Kunkel told CNN that World Cup security officials aggressively confronted them because of the rainbow-colored items they were wearing.
"Out of nowhere. They took my friend quite aggressively on the arm and pushed him away from the crowd and told him to take it [the armband] off," Kunkel told the outlet shortly after the incident. "Then they took me with him. They said: 'You're going to take it off and throw it in the bin or we'll call the police.'"
Kunkel wore his rainbow-colored armband and wristband again outside Stadium 974, where the World Cup match between France and Denmark was being held Saturday, and managed to pass through security. But Kunkel said he was stopped four more times before he took his seat inside the stadium.
Kunkel, a student sports journalist in Germany, told the outlet that he and his friends arrived in Qatar before the official start of the games. He said Qatar security officials had confiscated some of his rainbow-colored wearables before the World Cup began.
Security guards even removed Kunkel from his seat at the Al Thumana Stadium on Monday to take off his Pride-themed items, he said. The security allegedly threw the rainbow-colored items in the trash can and allowed him to back to his seat.
"It's quite a statement to throw a rainbow flag in the garbage," Kunkel said.
His experience in Qatar became a major story in Germany, which led to his meeting with German Interior and Community Minister Nancy Faeser in Doha.
Kunkel said he was given more rainbow-colored items by Faeser and the German Football Association (DFB) to show their support for his actions.
The German soccer fan said that while he is not part of the LGBTQ community, he understands those who don't want to go to Qatar because of the country's strict policy against the community. He added that he's upset with FIFA's decision to allow Qatar to host the World Cup.
He said he uses social media to raise awareness of Qatar's anti-LGBTQ policies and support the community, noting that "this isn't a political issue, it's basic human rights."
In October, Qatar's World Cup chief Nasser Al Khater told Sky News that LGBTQ fans visiting the country could display flags and items representing their community. But the official insisted that Qatar will not change its laws to accommodate the visiting LGBTQ soccer fans.
He asked soccer fans "to be respectful of the culture" and claimed that as long they are not doing anything that harms other people, they have "nothing to worry about."
Under Qatar's penal code, those caught having sexual relations with people of the same sex will face jail time of up to seven years.
Human Rights Watch reported that since 2019, at least six LGBTQ people have been arbitrarily detained, beaten and harassed by Qatari authorities.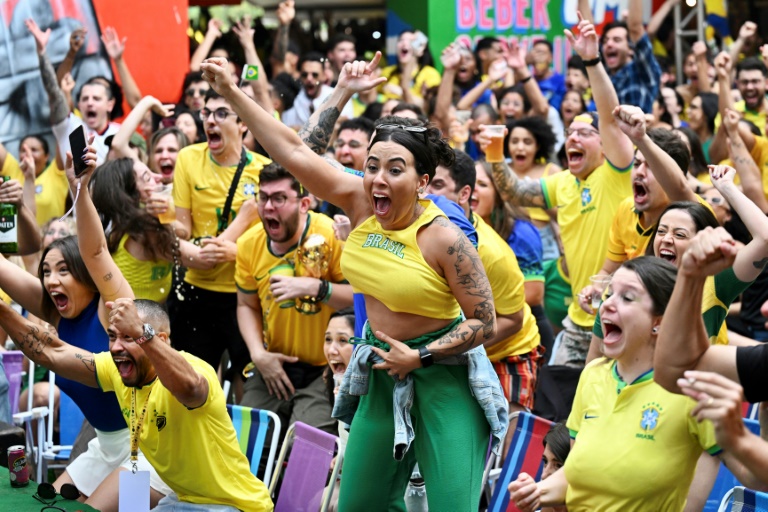 Related Articles


[ad_2]

Source link