[ad_1]

A former U.S. National Security Adviser on Monday said he believes Chinese President Xi Jinping could be preparing to enter a war.
Speaking on CBS' "Face the Nation," Herbert Raymond McMaster noted that Xi has been posturing aggressively in recent speeches and urged the U.S. to take the Chinese president's threats seriously.
"Xi Jinping has made it quite clear, in his statements, that he is going to make, from his perspective, China whole again by subsuming Taiwan. And preparations are underway," McMaster said.
"China has become increasingly aggressive, not only from an economic and financial perspective and a wolf warrior diplomacy perspective but physically, with its military. And what's really disturbing is, I think, Xi Jinping is preparing the Chinese people for war," he added.
McMaster, who served as National Security Adviser in 2017 and 2018 under former President Donald Trump, said the U.S. and its allies should not "fall into the same traps" they did with Russian President Vladimir Putin, who launched a full-scale invasion of Ukraine in February 2022.
"I think we have to be careful not to mirror image, not to fall into the same traps we did with Vladimir Putin, of confirmation bias and optimism bias," he said.
China's warplane incursions into Taiwan's air defense zone ramped up in 2022, nearly doubling the number of incursions in 2021. Last year, China sent 1,727 planes into Taiwan's air defense zone, compared to 960 in 2021 and 380 in 2020.
In October 2022, Xi said China will never renounce the right to use force to achieve political unification with Taiwan but added that it will still strive for a peaceful resolution.
"We will continue to strive for peaceful reunification with the greatest sincerity ad the utmost effort, but we will never promise to renounce the use of force, and we reserve the option of taking all measures necessary," Xi said in his speech, as quoted by NPR.
The Chinese president, however, took on a milder tone in his New Year's address, saying: "The people on both sides of the Taiwan Strait are members of one and the same family. I sincerely hope that our compatriots on both sides of the strait will work together with a unity of purpose to jointly foster lasting prosperity of the Chinese nation."
In contrast, Taiwan's President Tsai Ing-wen, on New Year's Day, extended an olive branch to China by offering assistance in tackling its COVID-19 crisis following the abolishment of its zero-COVID policy.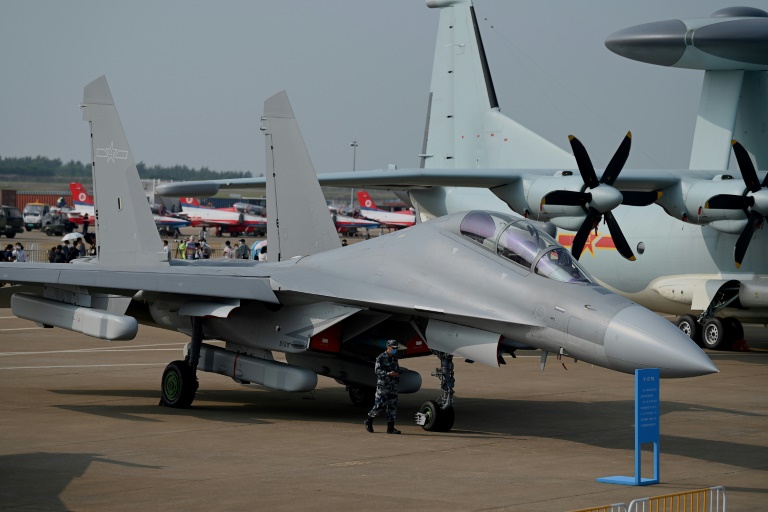 Related Articles


[ad_2]

Source link