[ad_1]

Former Secretary of State Mike Pompeo warned that Chinese President Xi Jinping is looking for "American weakness" after an Air Force general released a controversial memo predicting that the U.S. and China could be headed to war by 2025.
In his interview with Fox News, Pompeo said Xi would seize on the apparent absence of resolve by the U.S.
"But make no mistake about it, Xi Jinping is watching for American weakness. He's watching for an absence of resolve. And if he sees opportunity, he will seize that very opportunity," Pompeo said.
When asked about the Air Force memo, Pompeo said he believes Gen. Mike Minihan is "serious" in his assessment that a war between the two superpowers is possible in two years, noting that the U.S. is "not doing enough" to counter China.
"I take General Minihan to be serious, in the sense of he's clearly very concerned that we're not doing enough to prepare to deter the Chinese Communist Party," Pompeo said.
Texas Rep. Michael McCaul, Pompeo's fellow Republican, has also suggested that a possibility of a war between the U.S. and China is "very high" if President Joe Biden continues to project "weakness."
The four-star general, who heads the Air Force's Air Mobility Command, stated in his memo that officers should get ready by firing "a clip" at a target and "aim for the head."
Minihan ordered all personnel under the Air Mobility Command and other commanders to report all major efforts in preparation for a potential war with China.
Minihan suggested that a war could break out if Xi would see an opportunity to attack Taiwan since the U.S. is "distracted" by the presidential elections in 2024.
The memo received criticisms from the Chinese state media, describing it as "provocative" and "reckless."
Beijing-aligned experts argued that Minihan's memo would only "deepen strategic mistrust" between the two countries at a time when the ties are already "at a low ebb," according to Daily Mail, citing Chinese state-run The Global Times.
Chinese academicians also suggested that the Air Force general's warning was aimed at gaining leverage ahead of the visit of Secretary of State Antony Blinken to China next month.
Even before the memo leaked, Defense Sec. Lloyd Austin III has already downplayed an imminent Chinese invasion of Taiwan while noting that the U.S. has observed increasing Chinese military near the self-governing island.
But other experts believe that a war could break out if China would "forcibly retake" Taiwan within the next decade.
In a survey conducted by the Atlantic Council's Scowcroft Center for Strategy and Security, 70% of the leading global strategists and foresight practitioners said China would attempt to invade Taiwan within the next ten years.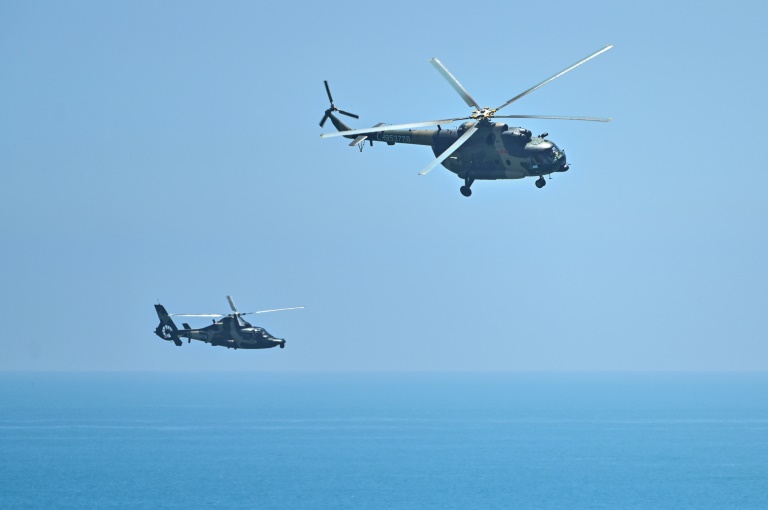 Related Articles


[ad_2]

Source link