[ad_1]

A teenage girl in Russia who was suspected of vandalizing an art installation dedicated to the Russian-occupied Ukrainian city of Mariupol has been arrested, according to reports.
The unnamed 17-year-old 11th-grade student was charged with "discrediting" the Russian army, Russia's Ministry of Internal Affairs told Sever.Realii, a project of the United States government-funded news organization Radio Free Europe/Radio Liberty's Russian service.
She was allegedly responsible for writing, "Murderers, you bombed it to bits" and "Judases" on the "Double Hearts" metal sculpture that can be found in St. Petersburg, Russia's Palace Square.
The vandalism appeared Sunday, less than a week after the installation had been set up.
Amendments to Russia's Criminal Code that were signed by Russian President Vladimir Putin in March made "discrediting" the country's armed forces punishable by up to five years in jail.
The teen suspected of writing on the "Double Hearts" sculpture was released under the condition that she appears when summoned.
Workers have removed the casing of the installation following the incident.
They initially wanted to clean the lining, but it will now be replaced with a new one, a worker told Sever.Realii.
The "Double Hearts" installation, which was approved by St. Petersburg Governor Alexander Beglov, was set up for the New Year, Pravda reported.
Russian authorities previously announced that St. Petersburg would become a sister city of Mariupol shortly after the latter's occupation.
Mariupol was taken by Russian troops in May. A significant part of the houses and other objects were destroyed when Russian forces stormed the city.
In a similar story, a man in Russia's southern Zabaykalsky Krai region was fined after he shared on social media a dream featuring Ukrainian President Volodymyr Zelensky.
Ivan Losev, a sauna owner in Zabaykalsky Krai's administrative capital of Chita, was fined 30,000 rubles ($480) after Judge Daniil Shestakov of the Central District Court of Chita found him guilty of "discrediting" the Russian army.
In his dream that appeared right after Russia announced troop mobilization on Sept. 21, Losev said he encountered Ukrainian forces after he was called up for service and brought to a training camp.
"[T]he Armed Forces of Ukraine headed by Zelensky burst in, everyone was detained, and they were going to shoot us, and at that moment Zelensky passed by me and said: 'Oh, I saw your stories on Instagram. Glory to Ukraine!' I answered: 'Glory to the Heroes!' Zelensky happily patted me on the shoulder and said: 'OK, let him go, and shoot all the others,'" Losev's post read.
"And so, we are standing with him, looking at all this, and I ask him: 'May I take a selfie with you for Instagram?' Zelensky answers: 'Help yourself,'" he continued.
"Slava Ukraini," which translates to "Glory to Ukraine" in English, is a popular Ukrainian salute that is often accompanied by the response, "Heroiam slava," or "Glory to the heroes."
An administrative case had been opened against the 26-year-old over his Instagram posts, including the one about the dream involving Ukraine's head of state.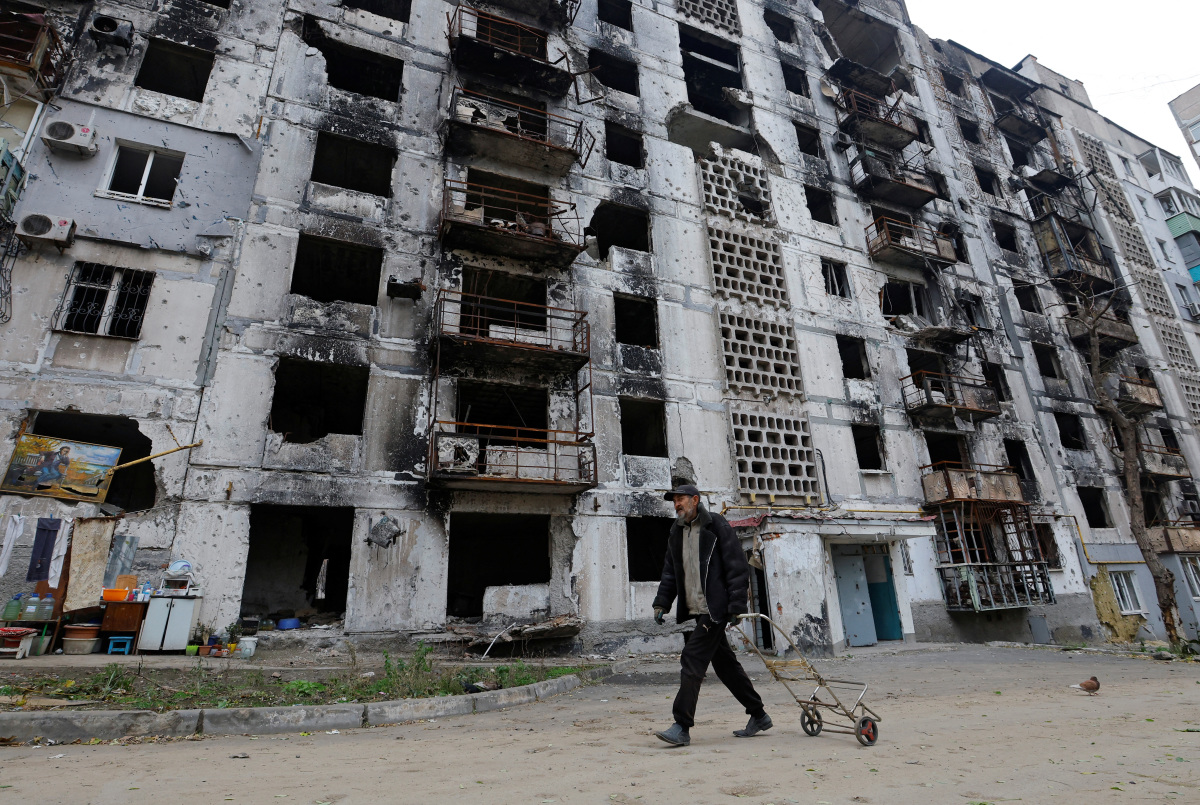 Related Articles


[ad_2]

Source link