[ad_1]

Ukrainian President Volodymyr Zelensky has urged Ukrainian forces to capture "as many" Russian soldiers as they can so they can be exchanged for Ukrainian prisoners.
In a Sunday video address, Zelensky said that all Ukrainian prisoners must be liberated and that no one should be left to the enemy.
"[F]or this, we need to capture the occupiers – as many as possible," the Ukrainian head of state said, according to a translation provided by the Ukrainian state news agency Ukrinform.
"This is extremely important – everyone who captures the Russian military provides us with the opportunity to release our heroes," he added.
A day after the video address, Zelensky announced in a televised speech that Ukraine and Russia conducted a prisoner swap.
The swap, which is one of the biggest exchanges between the two nations so far according to an Al Jazeera report, involved a total of 218 detainees.
A total of 108 Ukrainian women were able to return as a result of the swap, Zelensky said.
Among them were 96 service members, 37 of whom were evacuees from the Azovstal iron and steel works.
Ukrainian troops were able to defend the plant for weeks before they were overwhelmed by Russian forces and surrendered.
The released service members were officers, sergeants and privates of the Ukrainian Army, Navy, Territorial Defense Forces, National Guard and Border Guards, according to Zelensky.
The oldest Ukrainian prisoner was 62 years old, while the youngest was 21, Al Jazeera reported, citing Ukraine's Coordinating Headquarters for the Treatment of Prisoners of War.
One of the released women had been in jail since 2019 after being detained by pro-Russian authorities in eastern regions, the Ukrainian Ministry of Internal Affairs said.
"We do not forget about any of our people – we have to return them all. And we will return them all," Zelensky said in his speech.
"The more Russian prisoners we have, the sooner we will be able to free our heroes. Every Ukrainian warrior, every frontline commander should remember this," he added.
Russia's Ministry of Defense confirmed the swap and said that about 110 Russians were released in exchange for the 108 Ukrainian women.
These included 72 seamen from commercial vessels who were held since February, the month Russia began its invasion of Ukraine.
All the released Russians will be flown to Moscow and provided with medical and psychological assistance, Russia's Ministry of Defence said.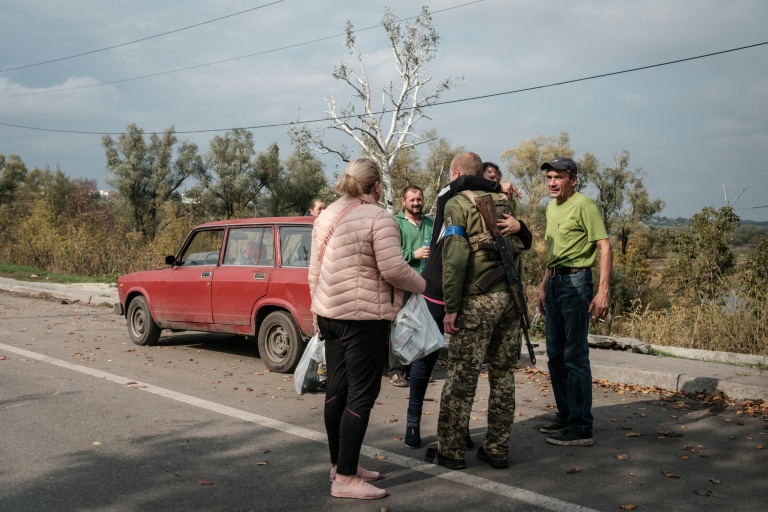 Related Articles


[ad_2]

Source link